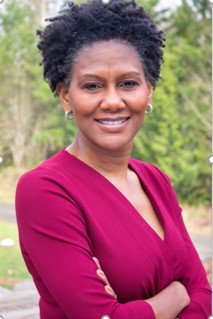 Terry L Bradford-Crane, MBA
Adjunct Faculty Member
Office Hours: By Appointment
Terry Bradford-Crane began her career in the financial services industry in 1998 as a financial adviser and certified financial manager with Merrill Lynch, where she managed a multi-million dollar book of cash and securities for high net worth individuals and businesses. In 2004 she began BradfordCrane Company, a business platform that enabled her to educate individuals on investment topics, inspire investors to reach for their own financial independence, deliver presentations on portfolio development and the "art" of selecting an appropriate financial advisor, and provide pro bono financial planning advice to organizations and individuals as a service to her community.

Terry has been a guest speaker for and member of several advisory boards, professional organizations, and mentoring programs in Los Angeles, Ventura and San Bernardino Counties, as well as for educational institutions, professional organizations, and nationally awarded community youth programs in New York.

Prior to entering the financial services industry Terry had a successful career as a decorated naval flight officer; she was the first woman to report to a tactical jet combat squadron. She completed a combat tour with her squadron and Carrier Air Wing Three on board the USS Eisenhower - the first carrier air wing deployment with women assigned to combat squadrons. After completing her tour, Terry worked for the Chairman of the Joint Chiefs of Staff and the Bureau of Naval Personnel.


Terry graduated from the United States Naval Academy in 1990 with a Bachelor of Science degree in Political Science. She earned a Master of Business Administration (Financial Planning) from California Lutheran University, California Institute of Finance. She is a 2011 graduate of the Financial Planning Association® Residency Program and is a Candidate for CFP® Certification.