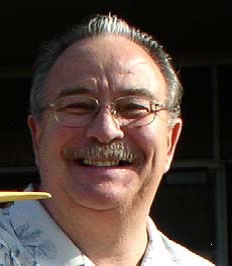 Thomas Cady, M.P.P.A.
Senior Adjunct Faculty Member
Office Hours: By Appointment
About
Tom Cady, M.P.A., is finishing his doctorate in Criminal Justice and is former Assistant Chief of Police for the City of Oxnard. Served over 30 years with Oxnard Police Department and 12 years in Private Security/Consulting. Private Security/Consulting Services have included work for local government entities, private sector corporations and NFL teams that have conducted training camps in the City of Oxnard.
Active in an number of civil groups including El Concilio Family Services in Oxnard and the Oxnard Chamber of Commerce. Recognized as the 2010 Citizen of the Year for Oxnard
Education
BA Criminal Justice - University of LaVerne
MPPA Cal State Northridge
DPA course work University of Laverne - ABD
Expertise
Public Safety Services and Community Policing
Organizational Change
Private Sector security and operational planning