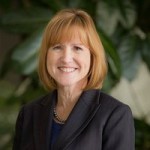 Theresa Loss, J.D.
Adjunct Faculty Member
About
Theresa Loss is an estate planning attorney with extensive experience in designing estate plans for individuals and families, implementing estate plans through the trust administration process and guiding those without an estate plan through the arduous and confusing probate process. In a career spanning three decades, Theresa's strategic planning has enabled her to facilitate achieving clients' goals in a timely and cost effective manner. In addition Ms. Loss has significant trial and appellate experience; she knows well the pitfalls of our judicial system. Using her mediation and negotiation skills, she works closely with clients and family members to resolve potential conflicts without the need for judicial intervention when possible.
Ms. Loss has an established reputation in the legal community as a respected trial attorney and counselor for clients in Ventura and Los Angeles counties.
For more information see attached Curriculum Vitae.
Education
Ms. Loss graduated from Arizona State University's Walter Cronkite School of Journalism in 1986 with a Bachelor of Arts in Journalism. She earned her Juris Doctor from Arizona State University's Sandra Day O'Connor College of Law in 1989 where she also received the William J. Canby Moot Court Competition honors. Since completing her legal education, Ms. Loss has been admitted to practice before the California State Bar and the Arizona State Bar. She is also admitted to the United States District Court for the Central District and the Southern District of California as well as the Ninth Circuit Court of Appeals.
Expertise
Business and construction law, equine law, personal injury law, criminal law, commerical liability, products liability, premises liability, toxic tort liability, estate planning, trust and estate administration, probate, civil procedure and ethics.