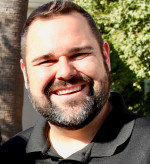 Tom Means, MBA
Adjunct Faculty Member
Office Hours: By Appointment
About
Tom Means founded and operates PCH Benefits and Insurance Solutions, a Thousand Oaks based Employee Benefits agency. The company has more than a dozen employees and over 250 corporate clients, insuring thousands of people, and being identified as one of the Top 20 Employee Benefits Consultants in the greater Los Angeles area, by the Los Angeles Business Journal. The company has also been recognized as one of the Best Places to Work, by the Pacific Coast Business Times two years in a row.
Tom engages the community's future business leaders as an adjunct faculty member at California Lutheran University, in their MBA program - specifically focused on topics relating to Human Resources and Employee Recruitment and Retention. He also is a member of the local Moorpark Chamber of Commerce.
He promotes the local business community by being active in the regional chapter of EO (Entrepreneurs Organization) having served on the executive board as both the Learning Chair and the Forum Chair. Additionally, Tom is the award-winning Group Leader of the Camarillo Chapter of Provisors, a Professional Advisor community.

Philanthropically, he supports his local community wellness and safety, he founded Hope's Haven Childrens' Charity in 2012, he currently serves on the board of the Ventura County Sheriff's Foundation. He is also a proud member of the Moorpark Morning Rotary.
A frequent recipient of numerous business and insurance awards, some of the honors Tom has been recognized with are: Insurance Professional of the Year (2016), a Top 40 under Forty (2012, 2016), Group Leader of the Year (2017), Who's Who of Healthcare, Insurance, and Bio medicine (2016, 2017), and the Leading Producers Round table - Soaring Eagle Award (2015-2022).
Tom holds his bachelor's degree in Communication from the University of Southern California (2001), and his MBA from California Lutheran University (2012). He also holds his Health Insurance Professional (HIP) designation.