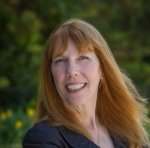 Gail E. Uellendahl, Ph.D.
Professor of Counselor Education
Office Hours: By appointment
Dr. Uellendahl teaches a variety of courses focused on the theory and practice of counseling. She regularly participates in regional, state, and national conferences, in the Student Affairs and K-12 School Counseling fields. She received the President's Award for Teaching Excellence in 2013. She has made presentations about assessment and school counseling, critical incident stress management in K-12 settings, culturally proficient higher education teams, the use of student outcomes data for designing school counseling programs, and supporting first-generation students. Her research focuses on site supervision for counseling interns and the experiences of successful first-generation graduate students. She has a long standing interest in serving first-generation and other underrepresented populations.

She came to CLU with more than 16 years of experience designing and implementing college counseling programs at Queens College of the City University of New York. Dr. Uellendahl has a long history of advocacy for students with disabilities and has received numerous grants and awards for her work in this area.

In addition to her duties in the Counselor Education Program, she is a practicing licensed psychologist.

Ph.D. in Counseling Psychology from New York University
M.S. in Special Education from Hofstra University
B.A. in Education from Queens College

Individual and Group Counseling
School Counseling
College Student Affairs
Serving Diverse Populations including Persons with Disabilities
Supporting First-Generation Students

Recent scholarship includes:

Designed Training Workshop for 100 school and college counselors on Critical Incident Stress Management (2008)
Conducted Training Workshops on Skill Development for newly hired AB1802 School Counselors in Ventura County (2006/2007)
Published a book chapter on School Counseling Abroad (2008)
Presented research data on the impact of SPARC process on 2008 applicant (California Association of School Counselors CASC Conference, 2008).
Presented on Critical Incident Debriefing K-12 at Ventura County School Counselors Association Conference, 2008.
Published a co-authored article on SPARC research, 2009
Presented results of research on the site supervision of school counselors in training, 2010

Uellendahl, G. & Tenenbaum, M. (2015). Supervision training, practices, and interests of California Site Supervisors, Counselor Education and Supervision,54(4), 342-319.

Buono, L., Uellendahl, G., Guth, L. & Dandeneau, C. (2011). The Use of Technology in Counselor Education. In Handbook of counselor preparation: Constructivist, developmental, and experimental approaches. Association for Counselor Education and Supervision.

Uellendahl, G., Stephens, D., Buono, L., & Lewis, R. (2009, September 14). Support Personnel Accountability Report Card (SPARC): A measure to support school counselor accountability efforts, Journal of School Counseling, 7(32). http://www.jsc.montana.edu/articles/v7n32.pdf

Uellendahl, G., Rennebohm, M. & Buono, L. (2008). School counseling abroad, Professional Counseling Digest, ACAPCD-17, American Counseling Association.

Uellendahl, G., Rennebohm, M. & Buono, L. (2008). Counseling Abroad. In J. Allen (Ed.), Empowering the 21st century professional counselor. Ann Arbor, MI: Counseling Outfitters, LLC.

Blacher, J., Murray-Ward, M. & Uellendahl, G. (2005). School counselors and student assessment, Professional School Counseling, 84, 337-343.