EdD in Higher Education Leadership
As today's education landscape continues to undergo rapid change, administrative leaders must be equipped with the skills, knowledge and vision to steer institutions through current and future transformations in economics, technology, and cultural shifts.
This program empowers college and university administrators to take on heightened leadership roles in student affairs, academic leadership, institutional advancement, athletic administration, and institutional assessment.
Request Information
Receive a program brochure and financial aid options.
Loading...
Program Highlights
This three-year program is designed to be highly accessible to working professionals. You'll develop expertise to understand the dynamics affecting college students, lead positive organizational change, and engage in the national and international dialogue surrounding critical higher education issues.
Course work is completed on campus four weekends per semester with 40 percent of each course utilizing an online format. Unique among Ed.D. programs, the dissertation is completed concurrently with coursework.
Featured Course
EDLD 623: Student Success and Retention
This course will examine the current research and best practices relative to college student success and retention.
Particular attention will be given to the demographic trends, co-curricular institutional practices, public policies, campus environments, and educational practices that contribute to student success and persistence.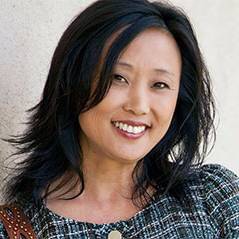 As a full-time student affairs professional and mother of two, weeknight commutes would not work for me. Cal Lutheran gave me the flexibility to balance my personal, professional, and academic life.
Joy Hoffman
Inaugural Director of Diversity Initiatives & Resource Centers, Cal State Fullerton