Our Executive MBA is designed for people who have already achieved success in their careers, who want to achieve their next big goals, and perform at peak potential.
With a strong emphasis on teamwork, participation, and communication, you'll benefit from a world-class faculty, small class sizes, and professional skills workshops.
You're invited! School of Management Coffee Chat
Thursday, November 8 from 7:30-9:00 a.m. at Ragamuffin Coffee Roasters in Oxnard, CA
Coffee is on us! Stop by and chat to learn more about the master's programs in our School of Management. Meet our faculty and talk with an admission counselor to map out your next steps.
Learn more and RSVP
Want to learn more?
Let us know you're interested and we'll reach out to answer your questions. You'll also receive more information about the program and your financial aid options.
Loading...
A Program for Leaders
We designed this program for professionals with a minimum of 5-7 years of progressive managerial or professional experience.
The program focuses on five key areas of leadership and management.
Hybrid Model
The program features 15 courses delivered in a hybrid model: 8 on-campus, 7 online.
The on-campus courses are offered in a compressed weekend format to work with your busy schedule.
Schedule of Courses
Courses are offered year-round through eight terms that are eight weeks in length.
The entire program is designed to be completed in less than 2 years.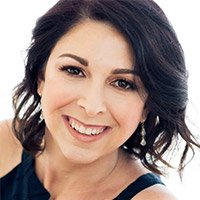 I've worked in government for 18 years, with a lot of regulatory oversight of private industry. I felt having a greater understanding of the challenges of the private sector will allow me to identify more public-private partnerships, which are becoming more important for improving government efficiency and boosting local business.
Jennifer Brown '18
Environmental Compliance Officer, City of San Jose