M.A. in Educational Leadership
Schools today need 21st-century leaders who are knowledgeable, reflective, and have the ability to work with a diverse array of constituents. They need administrative leaders who can promote the success of their students and ensure a safe, efficient, and effective learning environment.
With this program, you'll be prepared for the role of assistant principal, principal, director, assistant superintendent, or superintendent, as well as positions in fields including teacher leadership.
Want to learn more?
Let us know you're interested and we'll reach out to answer your questions. You'll also receive more information about the program and your financial aid options.
Loading...
Accelerated Format
As a working professional, you need flexibility to meet your higher education goals.
Our educational leadership program features an accelerated format: four 11-week terms with the potential to graduate in a rapid 12 months.
Program entry begins during the summer, with graduation in 12 months, just in time for the "hiring season."
Best of all, you'll find that tuition is surprisingly affordable compared to other institutions.
Featured Course
EDLD 580 - Organizational Transformation: Leading for Learning
A focus on school culture and its implications for student achievement. Candidates learn formative approaches to supervision practices that increase student achievement as well as how to evaluate instruction for school improvement.
Current practices such as Response to Intervention (RTI) and Professional Learning Communities (PLCs) are studied.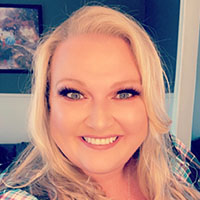 I had always dreamed of working with math and math curriculum at a district, county and/or state level. Once I completed my M.A. in Educational Leadership, I was qualified to apply for my current position as a Program Coordinator for Mathematics for Moorpark Unified School District. This is my dream job and I'm so grateful to be able to work with teachers, staff, and students throughout the district to help with math.
Jennifer Silva
Program Coordinator for Mathematics, Moorpark Unified School District