Innovation and Entrepreneurship
Minor
Transform your ideas into reality.
Your ideas can change the world. By learning and applying the principles of innovation and entrepreneurship, you will unleash the full potential of your creativity and innovation, finding purpose in your passion.
What you'll study
Your courses are designed to help you think outside the box and bring your ideas to life. You'll learn about innovation, independent thinking and creative problem solving. You'll practice turning ideas into business ventures, innovative products and services, and successful start-ups. You will have the opportunity to compete for cash prizes in our New Venture Fair.
Center for Innovation and Entrepreneurship
Through the Steven Dorfman Center for Innovation and Entrepreneurship, you will have access to events, networking opportunities, educational venture and Hub101. This space is designed for entrepreneurs like you to collaborate, launch starts ups and receive expert advice from community members. Hub101 is also a valuable source of student internships.
---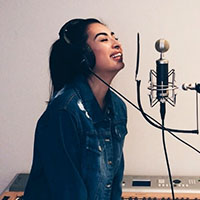 The Creativity and Innovation class goes beyond the boundaries of a typical college course. The learning environment was so unique in the best way possible, even down to how the classroom was set up with white board tables. Professor Rock encouraged us to think big and not be afraid of failure.
Tatiana Gabrielle '22
---
Popular Major Pairings