Alumni Awards
The Cal Lutheran Alumni Board of Directors Awards Program recognizes the outstanding achievements of California Lutheran University alumni. Nominations for awards in the five categories listed below are welcomed from all members and friends of the Cal Lutheran community.
We look forward to receiving your nominations and recognizing the outstanding achievements of your fellow alumni.
Lorrie Brown
Outstanding Alumni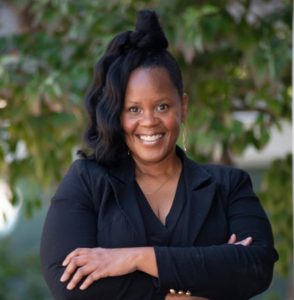 As the first Black person to be elected to the Ventura City Council since the city's inception 150 years ago, Lorrie Brown '07, MPPA '09 is a trailblazer. She sheds light on the challenges faced by marginalized communities and builds consensus to fight injustice and solve real problems. A single mother of three grown young men, Lorrie put herself through college at Cal Lutheran and was encouraged by a professor to apply for the university's Master of Public Policy and Administration program. Thus began a pathway toward her esteemed career in public service. As a Councilmember, she has proposed and implemented key policies in support of people of color and other underrepresented communities, including declaring racism a public health issue, denouncing police brutality, and implementing the Progress Initiative to address affordable housing and economic development in the City of Ventura. Lorrie works tirelessly to question the status quo in favor of more inclusive policies that benefit everyone.