Alumni Awards
The Cal Lutheran Alumni Board of Directors Awards Program recognizes the outstanding achievements of California Lutheran University alumni. Nominations for awards in the five categories listed below are welcomed from all members and friends of the Cal Lutheran community.
We look forward to receiving your nominations and recognizing the outstanding achievements of your fellow alumni.
Oliver Thornton
Outstanding Young Alumni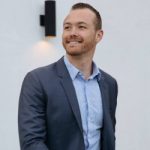 Oliver Thornton '16 perceives his Asperger's syndrome as a gift. Diagnosed at only two years old and shortly after his brother's own diagnosis of autism, Oliver grew up overcoming many social challenges that people on the autism spectrum face. He credits his supportive family with helping him develop critical social and communication tools, and Cal Lutheran for setting him on a path of academic success.
While at Cal Lutheran, Oliver earned his bachelor's degree in business management, founded Delta Sigma Pi, the university's first professional business fraternity, and was active in many other campus organizations. Inspired by a new venture class, Oliver created a unique social enterprise endeavor called Coding Autism - an autism-specialized coding boot camp that aims to help adults learn the necessary skills needed to obtain meaningful employment within the tech industry.
Coding Autism won Cal Lutheran's New Venture Competition in 2016 and the Crowd Invest Summit Pitch Competition in September 2017, and participated as a finalist in the Massachusetts Institute of Technology's Solve Global Challenges at the United Nations. In addition, Oliver and his partners crowdfunded over $90,000 to help start up their business and successfully launched their first cohort of students in May 2018. Oliver hopes that Coding Autism helps people see autistic individuals as meaningful additions to the workforce, bringing a unique type of diversity -neurodiversity- to their businesses.
Born and raised in Los Angeles, Oliver now splits his time between Coding Autism and a real estate career with his father. He is confident that his entrepreneurial mindset, his drive to support the autism community and his gift of Asperger's syndrome helps Coding Autism succeed. In the future, Oliver hopes to be one of his generation's most influential advocates of the autistic community.