Alumni Awards
The Cal Lutheran Alumni Board of Directors Awards Program recognizes the outstanding achievements of California Lutheran University alumni. Nominations for awards in the five categories listed below are welcomed from all members and friends of the Cal Lutheran community.
We look forward to receiving your nominations and recognizing the outstanding achievements of your fellow alumni.
Mary Neal Vieten
Outstanding Alumni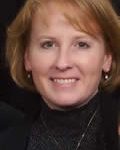 After graduating from CLU in 1986, Mary Neal Vieten received her master's in counseling from Boston University and a Ph.D in counseling psychology from Southern Illinois University at Carbondale. As a board certified clinical psychologist, Mary focuses most of her time on post-deployment veteran issues. She served 10 years on active duty as a clinical psychologist for the Navy. After transferring to Navy Reserve in 2008, she opened a private practice in Leonardtown, Md., and co-founded the nonprofit organization MISSION: PTSD to help meet the needs of veterans.
The vast majority of Mary's career focuses on the care of veterans. Her private practice provides pro-bono or low-cost treatment in an effort to bridge the gap for veterans who are suffering from hard core PTSD and have not been helped by other programs, are not well enough to navigate the complexity of VA services, or have no health insurance or means to pay.
She is outspoken concerning the state of the Department of Veterans Affairs (VA) and serves as a consultant to the Tri-County Council of Southern Maryland on veterans' issues. She has a strong connection to the lieutenant governor's "Maryland's Commitment to Veterans" program and is frequently called upon to provide same- or next-day evaluations for veterans who can't be seen by the VA for weeks or months.
Mary, who lives in Lexington Park with her husband and their three daughters, is also an adjunct psychology instructor for St. Mary's College of Maryland.