Alumni Awards
The Cal Lutheran Alumni Board of Directors Awards Program recognizes the outstanding achievements of California Lutheran University alumni. Nominations for awards in the five categories listed below are welcomed from all members and friends of the Cal Lutheran community.
We look forward to receiving your nominations and recognizing the outstanding achievements of your fellow alumni.
Chris Elkins
Outstanding Alumni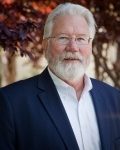 Chris Elkins, a microbiologist and associate professor in the University of North Carolina School of Medicine is the 2010 Outstanding Alumnus of California Lutheran University.
Elkins is considered the leading expert in the world on the organism that causes chancroid, a painful, sexually transmitted disease that makes HIV transmission more likely. Chancroid, which is a problem among sex workers in parts of the Third World, causes genital ulcers that make people more susceptible to getting and transmitting HIV. Elkins and his colleagues have developed a promising vaccine candidate for chancroid that has worked in trials on pigs, which have skin similar to that of humans.
The National Institutes of Health have provided support for Elkins' research for more than 15 years. He has presented his findings at scientific conferences around the world and written dozens of papers in well-regarded journals.
Elkins originally enrolled at CLU as a physical education major and was most interested in playing football and basketball. After taking an anatomy and physiology class, his focus changed and he graduated with a degree in biology in 1970. He went on to earn a master's degree in medical technology from the University of Vermont and a doctorate in microbiology from Hahnemann University Hospital.
A 20-year member of the faculty at University of North Carolina, Elkins has also found time to serve the community. He is a leader in North Carolina's fishery conservation efforts.