Dr. Judith (Quentmeyer) Irvin
Outstanding Alumni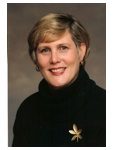 Judith (Quentmeyer '69) Irvin, Ph.D.,is the recipient of Cal Lutheran's 2017 Outstanding Alumni Award. Sheis the executive director of the National Literacy Project (NLP) andprofessor emerita at Florida State University, where she served as a professor of educational leadership and policy studies in the College of Education. Her duties have included chairing the Research Committee for the National Middle School Association and serving on the Commission on Adolescent Literacy of the International Reading Association. She has written and edited numerous books, chapters, and articles on adolescent literacy, such as Reading and the High School Student: Strategies to Enhance Literacy, Strategies for Enhancing Literacy and Learning in Middle School Content Area Classrooms and Teaching Middle School Reading. She spent eight years as a middle school social studies and reading teacher.
Irvin's most significant published work is a set of books developed as part of a project funded by Carnegie Corporation of New York: Taking Action on Adolescent Literacy: An Implementation Guide for School Leaders, Meeting the Challenge in Adolescent Literacy: Practical Ideas for Literacy Leaders and Taking the Lead on Adolescent Literacy: Action Steps for Schoolwide Success. The process and tools developed in these three books serve as a guide to school and district leaders to develop, implement, monitor and revise school-based literacy action plans.
Irvin serves as executive director of the NLP, a nonprofit organization that she founded with her colleagues in 2000. Under her leadership, this organization has worked with schools and districts across the country to improve literacy by integrating rigorous reading and writing instruction with content-rich subject matter. With funding from the Bill and Melinda Gates Foundation, NLP is currently involved in implementing literacy-rich modules of instruction in civics education.
Irvin credits California Lutheran University for building a firm foundation for her later pursuits in the K-12 education arena. The support and encouragement from faculty, the small class sizes and the excellent foundation as a psychology major prepared her academically and gave her the self-confidence to pursue a master's degree and a Ph.D. in education.