Books, Bias, & Blackness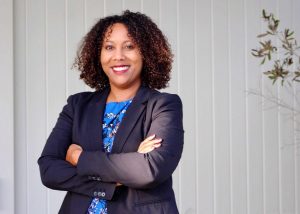 Class is in session with some of Cal Lu's most esteemed professors. Join us for this Cal Lutheran Ted talk style session with Sheridan Wigginton, Ph.D.
Books, Bias, and Blackness: How the Haitian Other Helps Tell the Story of Dominican History and Identity was recorded on 10/09/2020.
This presentation is about how Dominicans have historically defined themselves in opposition to Haitians and sought ways to separate Dominican identity from blackness. We will look at how Dominican dictator Rafael Leonidas Trujillo laid the foundation for this anti-Haitian national narrative during his three-decade rule from the 1930s to 1960s and then see how this anti-blackness framing impacts social studies textbooks in Dominican schools. This talk will be particularly engaging for people interested in Latin American Studies, identity, and issues of race outside the United States.
---
Back to Homecoming Schedule