Non scholae sed vitae discimus
(​We do not learn for school, but for life)
The best law students are those who have a passion for the law. At Cal Lutheran, we encourage that passion.
We'll prepare you for the challenges of law school through a wide variety of classes, opportunities of internships, and resources to prepare you for the application process. You'll have the education, resources, and support you need to successfully pursue your chosen career as an attorney.
Choose your own major
The Pre-Law advising program does not limit you to any particular major. Study what most closely aligns with your passions. Whichever major you choose, you'll receive the full benefits of a liberal arts education — making you a well-rounded law school applicant.
Take specially designed courses
There are no required courses to be considered for law school. The American Bar Association (ABA) does not recommend any undergraduate majors or group of courses to prepare for their legal education. The ABA does encourage students to take advantage of opportunities to take "difficult courses from demanding instructors" along with classes that will develop your research and writing skills.
Cal Lutheran has a variety of majors where "demanding instructors" in their field will help prepare you for your legal education. The Pre-Law advising program will help you identify which courses in your major or as part of your Core-21 requirements may help develop your research and writing skills. See more of the ABA's recommendations here.
Get experience that matters
Our Career Services office works hard to provide great job positions and internship opportunities at local law firms and other legal experiences to expose students to the law in practice. These kinds of firsthand experiences are invaluable — and make you a much stronger law school candidate.
Benefit from dedicated advisors
As you prepare to apply to law school, you'll have one-on-one counseling every step of the way. This includes resume writing and personal statement reviews, instructions for LSAC, and any assistance you need in applying for law schools.
Your Future
Upon graduation, you will be well-prepared for the challenges of law school. You will also have free, lifelong access to our Career Services — an invaluable resource as you advance in your education and career.
Our graduates have gone on to study at:
Boston University
Cornell University
Duke University
Georgetown University
Michigan State University
Pepperdine University
University of Miami
University of San Diego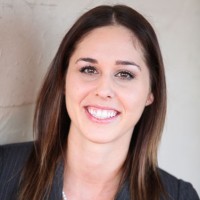 There's more to being a good lawyer than just knowing the law. You must have empathy, be open to different perspectives, and truly understand the human dynamic. Cal Lutheran fostered these skills for me. I pursued athletics, was encouraged to take electives outside of my major simply because they interested me, and attended speaker seminars that exposed me to diverse cultural experiences. The faculty truly want students not just to excel in the classroom, but be productive citizens of the world. I would not be the attorney I am today without the skills I gained from Cal Lutheran.
Danielle Wakefield '07
Criminal Justice Major