Biochemistry and Molecular Biology
Bachelor of Arts
Bachelor of Science
Biochemists and molecular biologists study the chemistry of life. This includes protein structure and function, metabolism, and the mechanics of DNA, RNA, and protein synthesis.
Our program serves students whose end goal is a bachelor of science degree, as well as those seeking entry into medical or graduate school.
Real-world equipment and techniques
From the start, you will have access to the key instruments and techniques commonly employed in molecular laboratories. You will also gain extensive experience in the use of recombinant DNA techniques such as polymerase chain reaction (PCR) and DNA sequencing to study gene structure and function.
An education founded on research
Our program emphasizes genomics and bioinformatics—two important methods that you will use as you design and carry out your own experiments. During the first two years of study, you will focus on basic concepts and theories. Then, during the next two years, you will apply these concepts and principles to the broader study of biotechnology. Throughout, you will have the opportunity to conduct original research with faculty advisors and present your findings at research conferences.
Year-round research opportunities
You will also be encouraged to apply for summer research work. Students who have done so have garnered recognition through California Heart Association grants, National Institutes of Health and National Science Foundation summer research posts, and internships at local biotechnology firms such as Amgen and Baxter—among the nation's top biopharmaceutical corporations.
---
Programs
Offered as a major (BA or BS).
Popular Minor Pairings
Want to learn more?
Let us know and we'll send you information about our academics, campus life, admission process, and more!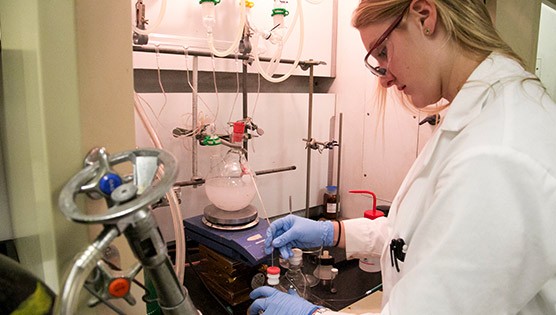 The work I've done has prepared me for the demands I face in pursuing medical school by allowing me the opportunity to develop the skills to interpret data, analyze information, and drive the intellectual process.

Brittany Smolarski '16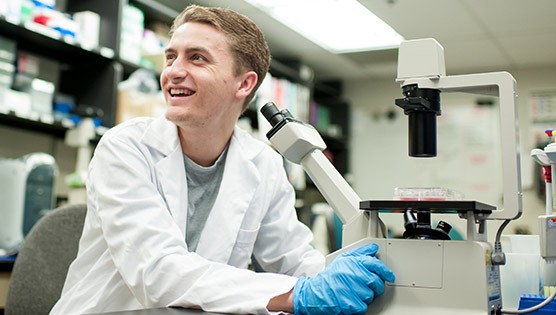 My research was focused on identifying mutations in common canine cancers and examining how they relate to human cancers. An additional focus of mine is on screening these canine cancers to an array of anti-tumor drugs to determine their response and suitability for use in other mammalian models.

Tristen Burt '15
Many of our biochemistry majors are accepted into medical, dental, pharmaceutical, and graduate schools throughout the United States.
As part of a growing field, you will have many career possibilities. You could work on the frontiers of science in the heart of America's biotechnology industry, practice medicine, participate in cutting-edge research, unlock the secrets of recombinant DNA, or break new ground in genomics and proteomics.
Our alumni study at:
California Institute of Technology
Colorado State University
Harvard University
Loyola University of Chicago School of Medicine
Scripps Research Institute
UC, Berkeley
UCLA
UC, San Francisco
UC, San Diego
University of Nevada School of Medicine
University of Southern California (USC)
Our alumni work for:
Amgen
Baxter Bio Science
BioSource International
Dako
Hirauo Optometric
Integrity Bio

Thermo Fisher Scientific

Invitrogen
Career paths:
BioTech Manufacturing Associate
EMT
Pharmaceutical Research Chemist
Pharmacist
Quality Control Chemist
Science Teacher
of Cal Lutheran graduates find a job or enroll in graduate school within nine months
More Career Outcomes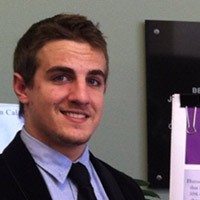 Don't pigeonhole yourself! If you are pursuing a career in medicine, but feel more at home in a different club, say, Cal Lutheran's American Chemical Society Student Chapter, then join it! Employers and graduate schools are more interested in what you got from your experiences than where you got them.
Sam Theis '14
Biochemistry and Molecular Biology Major
OMS-1 studying Osteopathic Medicine (D.O.), Lake Erie College of Osteopathic Medicine (LECOM)
Want to learn more?
Let us know and we'll send you information about our academics, campus life, admission process, and more!