Liberal Studies in Education
Bachelor of Arts
Discover the degree that makes a difference.
You'll study a comprehensive curriculum, sharpen your teaching skills and leave ready to lead in the diverse world of education.
Put theory into practice
Our emphasis on experiential, active learning and interdisciplinary coursework prepares future educators to work in elementary learning environments and beyond. You'll master a range of subjects, study the ways children learn and develop, and apply your knowledge by completing more than 300 hours of field study at neighborhood schools.
Whether it's through courses like "Career Decisions in Education" or by exploring different areas of the field, we'll help you discover your passion and provide the tools to succeed in your chosen career path.
Connect with fellow educators
With Cal Lutheran's small class sizes and the networking opportunities built into this program, you'll walk away with a community you can lean on and look to for inspiration.
You'll form ties with fellow students in your major, find close faculty mentors, and be able to participate in the student-run Club Teach. In addition, after serving in classrooms at a partner school or program of your choice, you can graduate with a set of connections in the educational community who know your talents and will be eager to support your career journey.
Fast track your journey to the classroom
Students can save time and money by earning an expedited multiple-subject teaching credential or master's degree through pathways developed in collaboration with the Graduate School of Education.
Four-year Bachelor of Arts—You earn a traditional four-year degree and transition to the graduate school to complete a teaching credential in only three semesters.
Path to Credentialing Program—You can begin working toward your teaching credential while an undergrad, finish in one year after graduation, and have the option to pursue a master's at the end by taking three additional graduate courses.
Four-year Integrated Major—You pursue a fast-paced integrated path that allows completion of a bachelor's and teaching credential in just four years.
---
Programs
Offered as a major (BA).
Popular Minor Pairings
Want to learn more?
Let us know and we'll send you information about our academics, campus life, admission process, and more!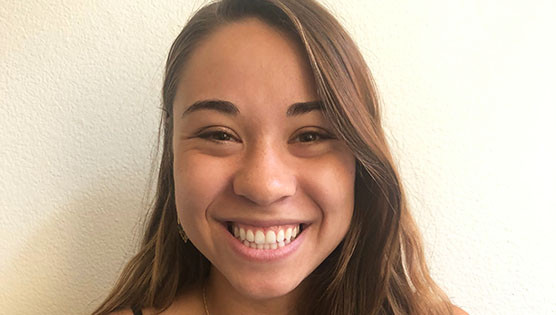 The Liberal Studies in Education program at Cal Lutheran is so unique because of the fact that you're given the opportunity to be in class, doing field work with students every year. The hands-on experience, the close-knit community, the emphasis on active learning at Cal Lutheran – that's not gonna be found anywhere else.
Malia Potter '21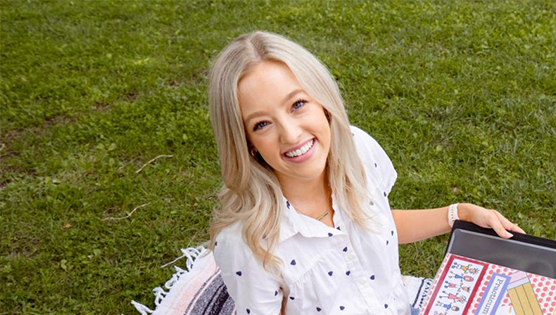 The program has given me so many resources and experiences to make me confident about going into the teaching profession. The requirements include 150 hours of fieldwork in a nearby school, extensive lesson planning, and an e-portfolio we can bring to future job interviews. The professors have gone above and beyond in helping me toward my career goals.
Paige Higham '22
Connect with Cal Lutheran Students
Want to hear more about Cal Lutheran directly from our students? View the list of students below and click to start chatting!
Graduates from our program seek careers as teachers and administrators in public, private, and parochial educational institutions.
Our alumni study at:
California Polytechnic State University
California State Fullerton
California State Northridge
Colorado University, Boulder
John Hopkins University
Loyola Marymount University
Seattle University
University of Arizona
University of Hawaii
University of Rhode Island
University of California Santa Barbara
Our alumni work for:
ATI American TESOL Institute
Conejo Valley Unified School District
Cornerstone Community Church
ELCA Division for Global Mission
Holy Trinity Lutheran Church
Los Angeles Unified School District
Rancho Simi Recreation and Park District
Rolling Oaks Child Development Center
Ventura Unified School District
Career paths:
Admissions Counselor
Coach
Director of Recreation
Director of Youth
Disaster Survivor Assistance Specialist
ESL Teacher
Single Subject Teacher
Manager
Math Instructor
Multiple Subject Teacher
Special Education Teacher
of Cal Lutheran graduates find a job or enroll in graduate school within nine months
More Career Outcomes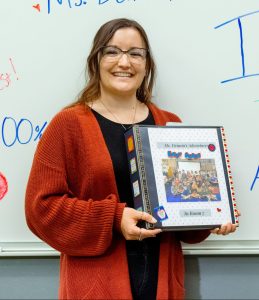 One of my favorite aspects of the Cal Lutheran teacher training program is the numerous opportunities we have during our undergraduate years to volunteer in the classroom and work directly with teachers and students. This has allowed me to apply what I have been learning in my classes into the classroom and begin to develop an idea of the type of teacher I want to be.
Melissa Dennin '22
Liberal Studies in Education Major
Want to learn more?
Let us know and we'll send you information about our academics, campus life, admission process, and more!