Graduate School of Education
The Graduate School of Education at Cal Lutheran shines brightly as one of Southern California's most respected sources of well-prepared teachers, counselors and administrators — ready to lead and transform education for the challenges of the future.
Our Programs
We offer several expertly-designed graduate degree and credential programs.
Find a program
Our Faculty
You'll learn from expert educators with a proven track record of success in their fields.
Meet our faculty
Community Partners
Our partnerships with regional schools and districts will give you valuable experience.
View Partnerships
Open House Reception
Wednesday, April 1, 2020 at 6:00 PM until 8:00 PM
Westlake Village Inn - Vintage Room

We're hosting an Open House reception to give you an opportunity to learn more about what Cal Lutheran's Graduate School of Education has to offer. You'll meet faculty and staff, current students, and alumni who can tell you first-hand about the value of our programs.
We offer graduate education degrees that will prepare you to lead and transform education for the challenges of the future. Whatever your program of interest we'd love to meet!
Learn by values. Lead by ethics.
---
At the Cal Lutheran Graduate School of Education, you'll turn theory into practice, learn one-on-one with experienced faculty, and collaborate with public, private, and charter schools—from kindergarten through higher education—as well as other community-minded organizations.
News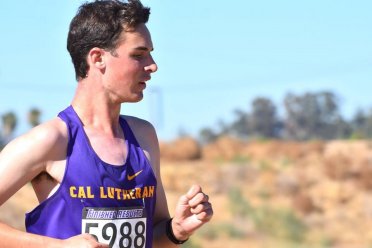 Ten nonspeaking people with autism explain how they found their voices through alternative communication methods in a new book edited by the director of the Autism and Communication Center at California Lutheran University.
More News
Events