Alumni
Alumni are most valuable members of our School of Management community, and we strive to always serve them best.
Our network is more than 13,000 alumni globally strong, and each one of them is important to us. Not only are our dedicated professors, staff, and advisory council members are ready to assist our alumni with advice or access to networks, but alumni have proven many times that they are proud to help each other in the many ways listed below. Annually, we also honor two alumni with our "Distinguished Alumnus/Alumna" and "Young Alumnus/Alumna" awards.
What can I do?
Here are just a few of the different ways you can stay involved and continue to play an important role in the continued success of the School of Management:
Update your information so we know how to reach you
Share

your Cal Lutheran story with others

Join our alumni community on LinkedIn!
Tell your colleagues, friends and acquaintances you are a Cal Lutheran alum. With the vast majority of our alumni living and working in the area, chances are good that there are Cal Lutheran alumni among your colleagues and friends.
Attend School of Management events and continue your professional development with networking and lifelong learning.
Mentor a business or accounting major.
Hire a Cal Lutheran graduate who has been well prepared to shape the future.
Maintain your ties to our faculty, staff and community.
Volunteer to become a School of Management Executive Connection member.
Support the School of Management by joining the Dean's Circle.
Upcoming Events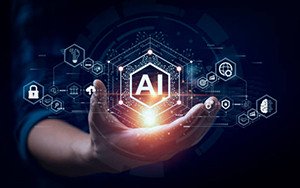 ---
SOM Distinguished Alumnus of the Year


Don Armstrong
Founder and CEO of Vitu
The School of Management Distinguished Alumnus of the Year 2023 is Don Armstrong, founder and CEO of Vitu. Prior to founding Vitu, Don founded and was COO and CTO of SDR Technologies, where he designed groundbreaking campaign finance disclosure systems for federal, state, and local government agencies. After selling the company to NICUSA and receiving a BA in Business Administration in 1999, he served as Chief Architect and spearheaded the development of technology solutions across an array of government services. In 2003, he co-founded Motor Vehicle Software Corporation, now Vitu.com, a major disruptor in its industry that implements numerous groundbreaking DMV-related innovations, including the nation's first fully digital car sale in 2020. Under his leadership, Vitu grew to more than 400 employees and is now the largest private-sector provider of DMV services throughout the US. His is also a valued member of TechNet, the bipartisan network of tech CEOs advancing public policies and private sector initiatives within all levels of government. Don has hired interns from Cal Lutheran, employed our graduates, engaged in student-led consulting projects, he mentored students, guest-spoke in classes and at events, he serves as a member of my Dean's Executive Council, and he has supported the school with significant gifts.
SOM Distinguished Young Alumna of the Year


Majd Abdullah Almaki
Founding Member & Director of IPA's Gender Balance Center
The School of Management Young Alumna of the Year 2023 is Majd Abdullah Almaki. Before Majd joined the MPPA program in 2018, she had completed an internship at the Kingdom of Saudi Arabia's Ministry of Foreign Affairs and the Institute of Public Affairs (IPA). After graduation in 2020, she returned to Saudi Arabia, where she is a founding member and the Director of the Gender Balance Center at the IPA, a Gender Expert in the National Observatory of Gender Balance Indicators, and also a committee member at the International Organization for Standardization (ISO), developing guidelines for the promotion and implementation of gender equality. Recently, she spoke at a World Bank conference on data-driven decision-making for enhanced gender participation in the public sector.