The School of Management at Cal Lutheran is dedicated to producing graduates who are well prepared to succeed in their personal and professional lives — who lead, think, communicate, and follow through with sustained excellence.
Our Programs
Choose a degree from a variety of professional fields with multiple campuses and online study options.
view our programs
Our Faculty
Our faculty will help you develop a high-demand skill set that will advance your career.
meet our faculty
Our Community
This is a place where students, alumni, faculty, and business leaders convene to explore ideas and shape the future.
learn more
Industry Partners Are Our Strength
Meet Entrepreneur-in Residence, Kelly Kimball, Founder and Chairman of Vitu. Kelly is a technology entrepreneur, political strategist, business consultant, and sought-after lecturer who has pioneered various disruptive business enterprises and grown them to dominant positions in their newly created marketplaces.
Undergraduate Students
Alumni Around the World
Faculty and Instructors
Advisory Council & Board Members
Academic & Research Centers
View the School of Management "Snapshot" report for more facts and figures.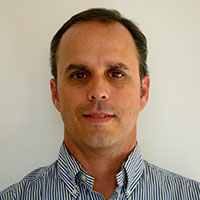 At Spotify, my team and I forecast and run regressions on just about everything, and the insights that we have provided, have shaped both the directions of the customer service department and supported some of the insights that other teams had with respect to campaign management. My MSQE degree allows me to work with my team on equal footing and have a strong background when presenting results to leadership.
Alan Scally
Workforce Management Associate Director, Spotify