Graduate and Professional Student Council
What does the GPSC do?
The Graduate and Professionals Student Council (GPSC) provides a platform to educate all graduate and professional students at Cal Lutheran about resources, support and opportunities for any professional networking events.
GPSC wants your feedback!
Please feel free to submit your feedback. We want to hear your voice on issues that matter to you. Comments and suggestions will be submitted anonymously to the GPSC for their consideration and action. Please feel free to include your contact information if you would like a GPSC representative to follow up with you.
News & Updates
Apply for Professional Development funding!
Upcoming Events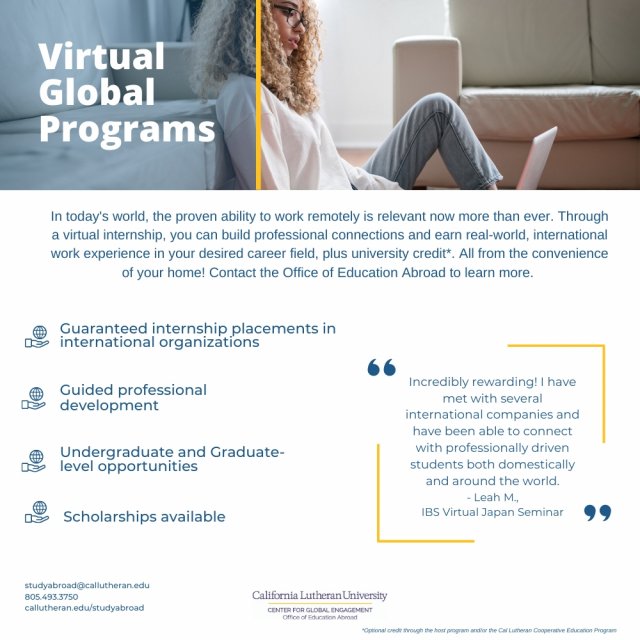 Online
In today's world, the proven ability to work remotely is relevant now more than ever. Through a virtual internship, you can build professional connections and earn real-world, international work experience in your desired career field, plus university credit*. All from the convenience of your home! Contact the Office of Education Abroad to learn more.
More Events