Political Science
Bachelor of Arts
Become an engaged global citizen.
Prepare to make an impact in the political, economic or business life of our nation and world.
Explore political theories and foundations
Our curriculum will help you build the foundational knowledge and critical thinking skills of an engaged civic leader. You'll closely analyze systems of government, the political decision making process, and the outcomes of laws and policies over time. You'll also develop a deeper understanding of modern political issues by applying research methods and tools to current events and trends.
Discover your passion
Our wide course selection spanning from "California Politics" to "Ethnic Conflict and Civil War" will allow you to dive deeper into the issues that matter to you. Students also have the option to concentrate in International Relations or Law and Public Policy, or add an additional major or minor that complements their career goals. 
Get engaged
By completing a required internship, studying abroad, or doing both, you'll become engaged with the political sphere and explore career opportunities. Our alumni have interned at locations ranging from local nonprofits to congressional offices in Washington, D.C. through the Lutheran College Washington Semester. Students can also apply to study abroad at Oxford University in England through Cal Lutheran's Oxford Program.
The perfect place to start making an impact is right on campus. Whether you join a club, run for student government, attend chats put on by the Political Science National Honor Society, or compete with the Model United Nations team, there's no shortage of ways to get involved. 
Go further with a Master's
If you dream of developing creative solutions to modern issues, you can pursue a Master of Public Policy and Administration (MPPA) through Cal Lutheran's Graduate School of Management. With the expedited 4+1 option, you could begin working toward your master's while an undergrad and finish in just one year after graduation, saving time and money. Students in the MPPA program can also apply for a Reagan-Gallegly Fellowship, which helps future leaders in the public and nonprofit sectors attain their master's degree.   
---
Emphasis Areas
Programs
Offered as a major (BA) and a minor.
Recommended Minors
Want to add even more value to your degree? Consider one of these minors to gain a unique combination of skills and perspectives.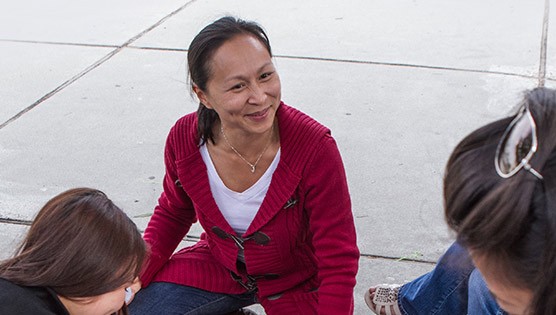 I want to teach and show students by example that Political Science is not only an academic discipline but also a field that can equip them with knowledge and skills that can have public impact outside the classroom and beyond their college experience.

Haco Hoang
Professor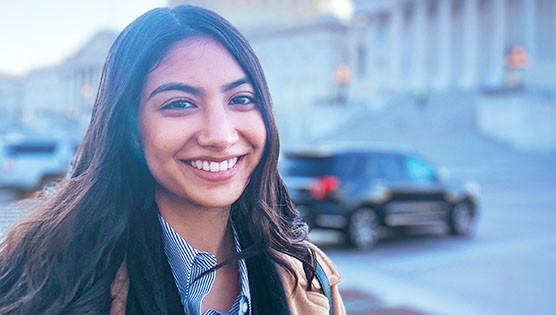 I've always been drawn to community engagement, empowerment and service, so I study political science because it has fundamental roots in community development. Cal Lutheran's program takes students into the field and also makes studying abroad very doable.

Alexis Rizo '21
Students are offered opportunities to study abroad at Oxford and other notable programs, engage in community development and service projects, and intern in public policy and non-profit agencies in Washington, DC and throughout Los Angeles and Ventura Counties.
Our alumni study at:
Duke University School of Law

Georgetown University

London School of Economics and Political Science

New York University

Notre Dame School of Law

University of California, Irvine School of Law

University of California, Los Angeles 

University of Chicago

University of Michigan

University of Oxford

University of Pennsylvania 

University of Southern California Gould School of Law
Our alumni work for:
California State Assembly
County of Ventura
Democratic National Committee
Disney General Entertainment Content
Los Angeles City Council
Los Angeles Superior Court
Masry & Vititoe Law Office
Standard and Poors Global Ratings
The Alliance to Save Energy
U.S. Department of State
U.S. House of Representatives
Career paths:
Business Consultant
Campaign Organizer
Chief of Staff
Communication Director
Data Analyst
Environmental Advocate
Field Representative
Lawyer/Law Partner
Legislative/Policy Analyst
News Reporter/Producer
Police Officer
Television and Film Writer
of Cal Lutheran graduates find a job or enroll in graduate school within nine months
More Career Outcomes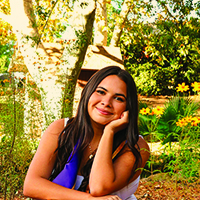 Cal Lutheran's Political Science department has the most inspirational and encouraging professors. In the classroom, I was pushed to be a strong writer and an imaginative storyteller. This has been perfect for my current role where I have to often take articles explaining complicated tech topics and turn it into a digestible 280 character tweet. Cal Lutheran also has the best mentors.
Alana Bernal '20
Political Science Major
Social Media and Brand Specialist, Cisco
Want to learn more?
Let us know and we'll send you information about our academics, campus life, admission process, and more!