Enter the world of finance.
The study of economics is relevant to every pursuit. By understanding the forces that govern our markets, you'll be in a strong position to make informed and insightful financial decisions.
What you'll study
You'll take foundational courses in micro- and macro-economics, accounting, and statistics. From there, you'll be free to explore the topics most relevant to your goals, including entrepreneurship, banking, and environmental economics.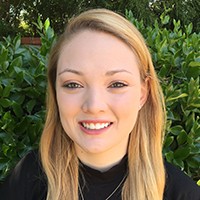 My minor in economics has provided me with the knowledge to understand the financial system as a whole. The things that I am learning are things that can be applied to everyday life. As a result, I now comprehend what is happening in the economy more than ever before.
Jessica Schoew '18