Theatre Arts
Bachelor of Arts
We are storytellers by nature, and theatre has existed in one form or another since before recorded history began.
A degree in theatre arts will prepare you for performances and technical productions in live theatre, film, television, and multimedia.
Know your theory—and practice it
The program is designed to engage you with the art and craft of theatre by providing ample and varied opportunities for the study of theatre literature, history, and dramatic theory—all while emphasizing a practical application of theatre knowledge through production.
Discover theatre as an art form
Gain an understanding of the origins of the theatrical arts, theatre's subsequent history of performance, the dramatic literature and dramatic theory upon which theatre is based, and the influence of theatre upon societies throughout the world.
Hone your creative process
Crucial to your success is understanding the nature of aesthetic perception—the ability to communicate aesthetics through artistic expression. This will be honed through your extensive experience of bringing productions to life.
Award-winning players and productions
Our students have brought home top regional awards from the Kennedy Center / American College Theatre Festival. Not only do Cal Lutheran students shine onstage, they're also busy behind the scenes, taking positions of responsibility with publicity and sound, light, makeup, scene, and costume design.
Close to industry opportunities
The campus' close proximity to Los Angeles provides an arena for you to explore a variety of screen, stage, television, and musical presentations and connections with industry professionals. During the summer, take advantage of student internship opportunities in Camp Shakespeare and the Kingsmen Shakespeare Festival, a professional theatre company that performs on campus.
Visual and Performing Arts (VAPA) Scholarship
Incoming freshman and transfer applicants with superior talent in the areas of music, theatre arts, or visual art can apply and audition for a VAPA Scholarship prior to enrolling at Cal Lutheran. Learn more »
---
Programs
Offered as a major (BA) and a minor.
Concentrations
Musical Theatre
Performance
Technical Theatre
Popular Minor Pairings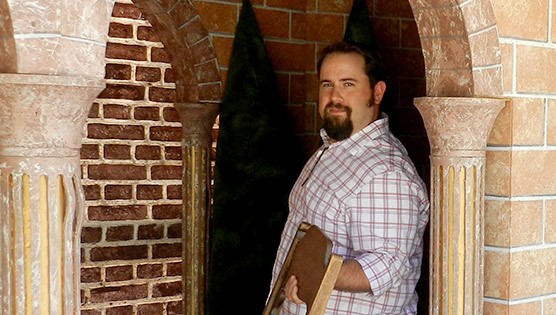 Part of my goal as a professor and mentor, in helping students discover their purpose, is to nurture their interests. Because theatre is comprised of so many different areas, sub-disciplines and specializations, it's important to help the students discover their passion and desire within the industry. That may mean encouraging them to investigate a class they may not have chosen to take on their own or exposing them to another area within theatre where you can see an interest in.

Erik Diaz
Assistant Professor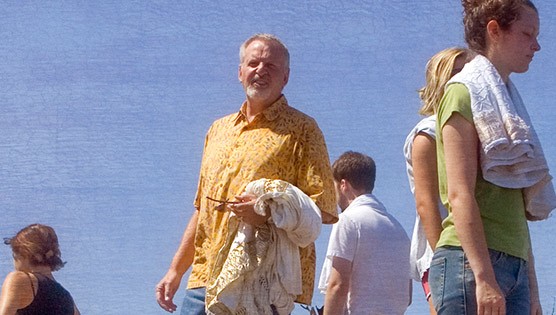 My scholarship and creative work as a director and playwright helps to bring my students into close contact with the world of professional theatre. They can then make informed choices about whether they wish to pursue their own theatrical ambitions.

Michael Arndt
Professor
Many graduates have achieved careers in the competitive world of professional theatre, film, and television. Graduates have also been accepted into graduate theatre programs at universities throughout the United States.
The theatre arts curriculum also provides practical performance, management, communication, and work skills that relate to many other career fields—making for a versatile degree.
Our alumni study at:
Bard College
California Institute of the Arts
Neighborhood Playhouse NYC
New York University
San Diego State University
UC, San Diego
Yale
Our alumni work for:
Arizona Broadway Theatre
Cabrillo Music Theater
Disney Studios
Kingsmen Shakespeare Company
NBCUniversal
Oracle Films
UCLA
Will Geer Theatricum Botanicum
Career paths:
Producer
Writer
Carpenter
Lighting & Sound Technician
Actor
Welder
Electrician
of Cal Lutheran graduates find a job or enroll in graduate school within nine months
More Career Outcomes