Kickstart Your Strategic Planning Process (Two-Part Series)
Individual Members: $75
Organizational Members: $0
Non-Members: $90
About this event
Strategic planning is a powerful tool for management excellence and organizational growth and effectiveness. This two-part workshop series is perfect for organizational leaders charged with designing and leading their organization's strategic planning process. Facilitated by strategic planning expert, Suzanne Elliott, participants will learn not only how to structure and execute a meaningful planning process, but will also benefit from reflection and support from a community of peers.
Session I: Thursday Nov. 1 • 9 – 12 p.m.
Participants will discuss how to set your organization up for success and how to design a planning process to meet your organization's unique needs. Participants will examine the fundamentals of the strategic planning process, when to plan (and when not to), who to involve in the planning process, the various strategic planning tools, methods and approaches, and how to make the best out of limited human and financial resources. The session will provide guidance in planning tasks such as stakeholder engagement, situational assessment, visioning, and strategic issue identification. Participants will have four weeks between Session I and II to act upon what they learn and kickstart their organization's strategic planning process (e.g. implement a survey, conduct interviews/focus group, hold planning retreat).
Session II: Thursday Dec. 6 • 9 – 11 a.m.

Participants should come to Session II prepared to reflect on what worked and what didn't in their initial strategic planning process. You'll have the chance to debrief your successes and challenges with a community of peers, receive real time feedback from Suzanne Elliott, and identify next steps to complete your strategic plan. This session will also address how to bridge from planning to implementation and leverage your strategic plan to support Board development, fundraising and community engagement.
Who should attend? Due to the scope of this workshop, we highly recommend a team* from each organization, including staff and board leaders charged with strategic planning.
*(No additional cost, email blackwell@callutheran.edu with names of team members)
---
Faculty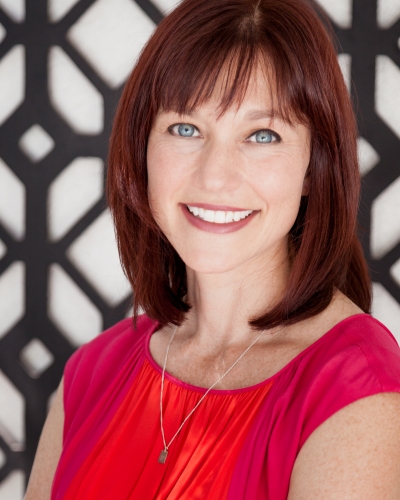 Suzanne Elliott
Suzanne Elliott is a principal at Envision Consulting. She has been providing management consulting to nonprofit organizations and mission-driven businesses since 2013. Suzanne offers her clients knowledge gained through more than a decade working in senior management positions in the social sector and an additional five years in corporate consulting. She has a wide range of functional areas of expertise, including strategic and operational planning, resource development, corporate/nonprofit partnerships, and marketing and communications.
Suzanne earned a B.A. in public policy studies summa cum laude from Duke University and received an MBA from New York University's Stern School of Business. She serves on the Board of Directors of Girls on the Run of Los Angeles, the Nonprofit Committee of the Greater Conejo Chamber of Commerce, the Steering Committee of the Nonprofit Leadership Council of Ventura County, as well as several other volunteer, pro bono and leadership roles for organizations in California and beyond.