Craig Reinhart, Ph.D.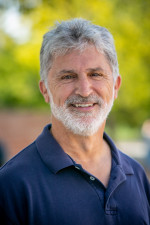 Associate Professor of Computer Science
Book this person as a speaker:
Email: reinhart@callutheran.edu
Phone: (805) 493-3320
Speeches:
---
Dr. Reinhart came to CLU from the computer science industry where he directed research in high-level visualization and image processing programs. The author of a number of articles, conference papers, and US patents, Dr. Reinhart worked at Hughes Aircraft, Rockwell International Science Center before joining a team to launch a startup company developing low cost digital cameras. He is currently a technical consultant to Red Digital Cinema, Inc. His interests include image processing/computer vision, computer graphics, and robotics.