Chris Kimball, Ph.D.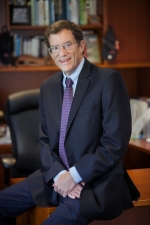 Professor
Book this person as a speaker:
Email: ckimball@callutheran.edu
Phone: (805) 493-3637
Speeches:
Five Things You Can Learn about America from Baseball History
An overview of the relationship between baseball and America's history and culture.

Baseball: The International Game
A look at the influence of baseball around the world. It's not just an all-American game!

Trends in Higher Education
A look at changes and the future programs in universities and colleges with special focus on independent institutions of higher learning

Why Lutheran Higher Education Matters
A look at what Lutheran education within the ELCA colleges and universities is all about

The History of CLU: 50 Years of Academic Excellence
An overview of the founding of CLU and its journey to become a well-respected university . As CLU celebrates its 50th anniversary, the school continues to grow, to educate leaders for a global society, and to serve numerous communities.
---
Dr. Chris Kimball completed his undergraduate degree at McGill University in Montreal before earning master's and doctoral degrees from The University of Chicago. He served as California Lutheran University's seventh president (2008-2020) after two years as provost and vice president for academic affairs. Prior to moving west, Kimball spent 15 years on the faculty at Augsburg College in Minneapolis, the last six as provost and dean. Earlier in his career, he was a faculty member at University of Nebraska, Lincoln. With a specialization in U.S. history, he published and lectured on topics ranging from the history of sport and the history of American cities to trends in higher education. At Cal Lutheran, he often did double duty as administrator and professor by leading Freshman Seminar classes and teaching occasional courses in history, sports management, and higher education leadership.​