Communication
Bachelor of Arts
Create effective messages across all forms of media.
From major corporations and sports teams to small nonprofits and government agencies, every industry needs employees with communication skills. The skills you learn in this program will make you a competitive candidate in a variety of fields and endeavors.
Customize your degree
After developing a strong foundation in communication, you'll be able to customize your education in one of several concentrations. You'll focus on the area of communication that closely aligns with your career goals.
Build your portfolio with real-world experience
Your courses will afford you many opportunities to take an active role in developing your communication skills through special projects and on-campus media outlets. For example, you can:
Produce your own radio show on iCLU
Write articles and take photos for the award-winning Echo newspaper
Produce and implement advertising and social media campaigns
Broadcast and stream university sports events
Gain an invaluable network and job experience
You can start growing your professional network by participating in the national communication honors society, Lambda Pi Eta, or in professional groups such as the American Marketing Association and the Public Relations Student Society of America.
As a student in this program, you'll also be required to complete an internship. This invaluable career-building experience allows you to interact with professionals in the field and, because of our proximity to Los Angeles, you'll be able to intern for such companies as:
National Football League
Los Angeles Clippers
KCBS TV
Marketing Maven
Make-A-Wish Foundation
NBC Universal
---
Emphasis Areas
Programs
Offered as a major (BA) and a minor.
Recommended Minors
Want to add even more value to your degree? Consider one of these minors to gain a unique combination of skills and perspectives.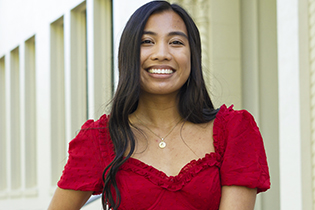 I've had the opportunity to learn from Dr. Heresco, Dr. Docter, Professor Grannis, Dr. Pagliasotti, and Dr. Hettinga; these professors truly do care about me as a student. I've only been met with constant encouragement and support to grow as an industry professional. That type of mentorship is truly invaluable to me as I become my own.
Ella Pascua '23
Communication, Film and Television Emphasis Major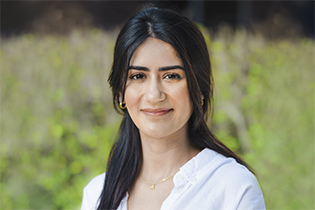 My favorite aspect about the communication program is the educational environment and ambiance created by the professors. The professors give us lots of support and tools to prepare us for a professional career in the public relations, advertising, and marketing field. I really enjoyed the many opportunities to collaborate and build community with peers on high level projects, discussions, case studies, and experiences.
Aimee Barrera '22
Because of our internship programs, contacts in the professional world, strong alumni network, and the excellent support of our Career Services office, the placement rate for communication majors is quite impressive.
Recent graduates have taken rewarding jobs in a variety of fields, including market research, public relations, and broadcasting.
Our alumni study at:
California State University, Northridge

Columbia University School of Law

Fashion Institute of Design

George Washington University

Liverpool Hope University

London School of Economics

Loyola Marymount University

New York University

Norwegian University of Science and Technology

Pepperdine Law School

University of Southern California

University of California, Los Angeles

University of Surrey (UK)

University of California San Diego
Our alumni work for:
ABC Television
City of Simi Valley
Disney ABC Television Group
E! Entertainment
Edelman
ESPN Radio
L.A. Kings
Fox Sports
NBC Universal
Sony Pictures
Time Magazine
The Walt Disney Company
United Way
Warner Brothers
Career paths:
Advertising Copywriter

California Assembly Field Representative

Community Service Coordinator

Events Manager

Human Resources Representative

Marketing/Sales Coordinator

Market Researcher

News Assistant

Podcast Producer

Production Manager

Public Relations Specialist

Social Media Content Creator

TV Development Assistant
of Cal Lutheran graduates find a job or enroll in graduate school within nine months
More Career Outcomes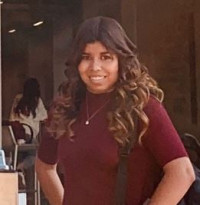 I attended the workshops on Grad School and CLU Career Services helped me with the application process. I cannot thank CLU enough for the amazing faculty, professors, and community I got to establish there.
Aliyah Navarro '18
Communications Major
Master's Student in Strategic Public Relations, University of Southern California
Santa Paula, CA
Want to learn more?
Let us know and we'll send you information about our academics, campus life, admission process, and more!