Multimedia
Bachelor of Arts
Multimedia majors are full of ideas, and they have the skills to make them reality. As a student, you will evolve creative concepts into practically applied works across multiple mediums, preparing you for the career of your choice.
So whether your future lies in web design, film, animation, digital music, graphic design, or video games, you'll be prepared to master the medium.
Express creativity through technology
We create a supportive and engaging environment where you'll have the opportunity to discover, shape and express your creative voice through dynamic media. You'll learn the theory and practice of how a single premise is developed into a creative concept and practically applied across:
Web
Print
Digital cinema
Immersive experiences
Animation
Gaming platforms
Emerging technologies
Learn the business of multimedia
Moving beyond media literacy, you'll understand industry theories and processes, best practices and the tools and techniques to create and develop entire media franchises. So whether your future lies in web design, film, animation, digital music, graphic design, or video games, you'll be prepared for real world application.
Create a strong portfolio or demo reel and showcase your work
Over the course of your studies, you will produce a solid body of work that will enable you to create a professional portfolio and/or demo reel, depending on your concentration, which you will assemble in your final year. Your portfolio/reel will showcase both your creative problem solving skills, as well as your technical expertise. In addition, as a senior, as part of your capstone class, you will collaborate with your classmates to plan, design, implement and install an exhibition, entitled CLUFest, in the William Roland Art Center gallery. This themed showcase highlights the multidisciplinary skills acquired via the curriculum and internships.
Work in a brand new facility
Our two-story, 20,000-square-foot William Rolland Art Center houses drawing, painting, photography, ceramics, sculpture and watercolor/design studios along with lecture classrooms, a screening room, and computer, multimedia and editing labs. Filled with beautiful natural light, the building features high ceilings with exposed beams and ducts and many environmentally friendly features.
Apply for the Visual and Performing Arts (VAPA) Scholarship
If you're talented in music, theatre, or art, then you should apply for a VAPA Scholarship. This scholarship awards up to full tuition!
---
Emphasis Areas
Programs
Offered as a major (BA) and a minor.
Recommended Minors
Want to add even more value to your degree? Consider one of these minors to gain a unique combination of skills and perspectives.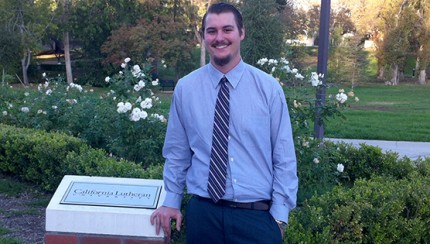 I had an internship with Teamwork Athletic in San Marcos, California. It was everything and more that an undergraduate student could wish for. They gave me the opportunity to create and conceptualize my own designs. This internship did everything to complement my studies here at Cal Lutheran.

Zack Vanderzel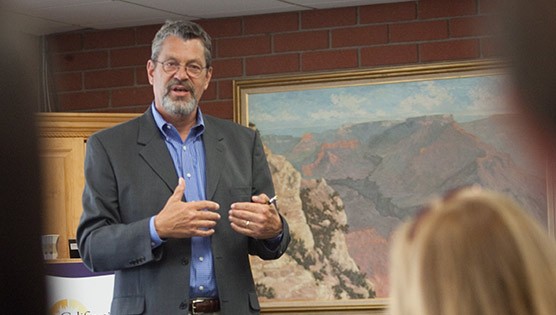 Developing visual educational materials for the medical community emphasizes the demand for continuing education in both subject matter and technical skills. This serves as a real world model for students as they pursue careers in service and entertainment industries.

Timothy Hengst
Professor
This program prepares you for careers in a broad range of media fields including animation, computer games, digital cinema, directing, e-commerce, high definition (HD) and interactive television production, project management, web development, and visual effects.
Our alumni study at:
Gnomon 3D Modeling & Animation School
Musician's Institute
San Francisco Academy of Arts
Simmons College
University of Connecticut
Video Symphony
Our alumni work for:
CBS Paramount

Creative Artists Agency

Dark Burn Creative

Fox Network Group

Magaurn Video Productions

Mechnology Visual Effects

Nickelodeon Animation

Paradox Development

Walt Disney

Warner Media

Wondros
Career paths:
Art Director

Assistant Editor

Graphic Designer

Web Designer

Multimedia Specialist

Music Coordinator

Production Artist

Visual Effects Designer
of Cal Lutheran graduates find a job or enroll in graduate school within nine months
More Career Outcomes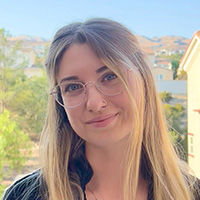 I think the multimedia program sets each student up for success by teaching every aspect of the industry. With many different focuses that you can go into, this program helps you find exactly what area works best for you. The department works on fine-tuning your skills and works one-on-one to help you succeed.
Alyssa Pasetta '18
Multimedia, Graphic Design Emphasis Major
Creative & Marketing Director at Dean Security, Inc., Founder of Kings Royale
Want to learn more?
Let us know and we'll send you information about our academics, campus life, admission process, and more!