Sports Management
Bachelor of Science
Learn the business behind the sports industry.
Build a foundation in business and the backstage world of sports, with close access to Southern California's finest teams and corporations.
Kickoff your career
In the Sports Management program, you'll explore principles of business, communication, marketing, and the ins and outs of the multi-billion dollar sports enterprise to apply these skills to a career in one of many booming job sectors.
Through our curriculum developed in partnership with professionals from organizations such as the Los Angeles Rams and the LA Galaxy, you'll take classes in a variety of disciplines to approach sports from different angles and explore its sociology, economics, and more. Hands-on learning experiences will prepare you to develop financial, marketing, and other strategies as a sports management professional.
Practice with the pros
California holds the largest share of sports-related jobs nationwide. With close proximity to the Los Angeles sports hub, you'll have access to a network of teams and organizations eager to provide internships that can help enhance your skills, find your niche, build your resume, and even help connect you with your first job after college. Our alumni have gone to work for the Los Angeles Chargers, the Los Angeles Kings and other competitive employers.
And at Cal Lutheran, the Los Angeles Rams will be practicing right in your backyard at their on-campus professional training facility, bringing opportunities for student tours, internships and connection-building with players and staff.
Our advisory team
The Sports Management program is backed by a robust advisory board of professionals who are eager to identify student needs and opportunities to succeed in the sports industry. They represent organizations including the U.S. Olympics, the LA Kings and various sports agencies, providing a range of perspectives and resources.
Fast track your MBA
If you're looking to take on a management position or even start your own sports or fitness-related business, choose the 4+1 option to get a head start on your MBA. You'll take graduate-level courses while still an undergrad and finish your master's in just one additional year after you graduate, saving time and money.
Steven Dorfman Scholarship
Awarded to first-year applicants for admission, the Steven Dorfman Scholarship covers 75% to 100% of tuition, and is awarded to selected students through our Honors Day program. Learn more
---
Programs
Offered as a major (BS) and a minor.
Popular Minor Pairings
Want to learn more?
Let us know and we'll send you information about our academics, campus life, admission process, and more!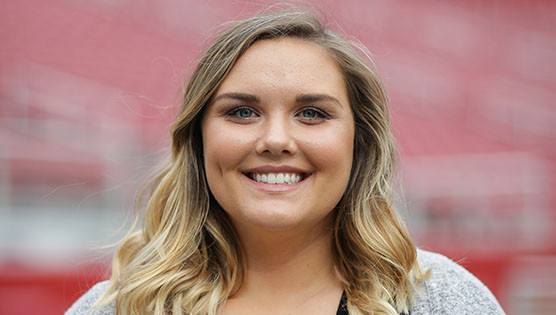 My experience with the Sports Management program at Cal Lutheran is exceptional. The program has really helped me prepare for internships and other opportunities in the sports industry. The classes have given me a great introduction to the sports world and helped guide my passion in the right direction. I also appreciate how the professors have so many connections and set out to help their students getting started.

Morgan Salzwedel '21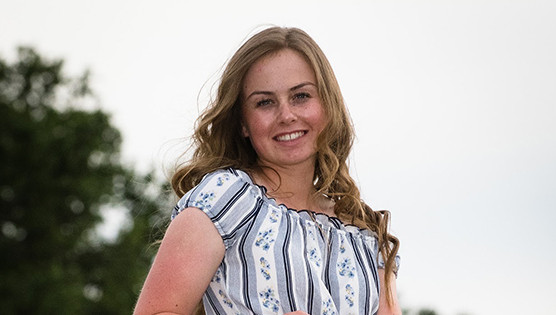 I wanted to be a Sports Management major because I have always loved watching and playing sports. My whole life has revolved around sports, whether it was watching my brother play or when I played. I played softball for 7 years and stopped after high school because I wanted to focus on school and my future. I was able to coach for two years and learned about the behind the scenes of softball. This motivated me to want to learn more about sports management and the different positions behind it. When I graduate, I want to work with Major League baseball, whether it is with a specific team or just MLB in general.

Madison Whiting '22
As the sports and fitness industry continues expanding worldwide, teams and other employers are in need of knowledgeable, innovative professionals. Sports Management graduates will have well-paying opportunities awaiting in a variety of job sectors:
Our alumni study at:
California State University, Long Beach
Grand Canyon University
Our alumni work for:
College & University Athletics
Los Angeles Clippers
Los Angeles Kings
Los Angeles Rams
Major League Baseball
Ontario Reign
San Francisco 49ers
Special Olympics
U.S. Olympics
Career paths:
Athletic Apparel and Merchandise
Coaching
College Athletics
Esports Management
League Administration
Officiating
Operations Management
Sales Representative
Sports Broadcasting
Sports Marketing
Team Recruiting
Ticket Systems Coordinator
of Cal Lutheran graduates find a job or enroll in graduate school within nine months
More Career Outcomes
Want to learn more?
Let us know and we'll send you information about our academics, campus life, admission process, and more!