Board Leadership Institute 2018
Individual Members: $475
Organizational Members: No Additional Fee
Non-Members: $475
About this event
A strong board is key for a successful nonprofit.


The nonprofit board is charged with:
Legal, fiduciary oversight
Attracting and stewarding resources
Planning and setting strategic direction
Hiring and evaluating the chief executive
Your leadership team can learn and adopt the practices of high performing boards.
Applications are now being accepted for the 2018 Board Leadership Institute.
About the Board Leadership Institute
The Center for Nonprofit Leadership at California Lutheran is pleased to announce the application process for the 2018 cohort of the Board Leadership Institute. This six-month certificate program will enhance the knowledge and skills among leadership teams comprised of nonprofit board members and their head of staff (CEO or Executive Directors). The goal of the program is to improve board governance practices, fiduciary oversight and the skills and abilities of boards of directors to steward our region's nonprofit organizations.
Certification
Each organization, as well as each fully participating board and staff leader, will receive a Certificate of Completion, useful for resumes, references, and grant applications. All Certificate holders will be listed on the Center for Nonprofit Leadership's website.
Who Should Attend?
Each participating organization is required to send a leadership team of two to three board members and the organization's current head of staff (CEO or Executive Director). Ideally this is a mix of seasoned board members and emerging leaders. For the greatest impact, the board chair is strongly encouraged to be part of this group. We ask that the team remain consistent through the life of the program; and each person make every effort to attend all sessions to offer the greatest depth and continuity to the Board Leadership Institute experience.
How to Apply
Space is limited, and participation is by application.
Download Application

Download Flyer

Application deadline Friday, January 5 at 5:00 p.m. Please email completed applications to blackwell@callutheran.edu.


Location, Dates and Times
With the exception of the orientation kick-off reception, the monthly sessions will be held on the fourth Thursday of every month from 8 a.m. to 11:30 a.m., beginning January 25, 2018. All meetings will be held at Cal Lutheran's Oxnard Campus, Rooms 104/105, at 2201 Outlet Center Drive, Oxnard, CA 93036.
Important Dates
Mandatory Orientation Reception

Thursday, January 11 from
5:15 p.m. – 7 p.m.



Museum of Ventura County
Martin V. & Martha K. Smith Pavilion
100 E Main St, Ventura, CA 93001
Wine, beverages & hors d'oeuvres will be served



Board Service 101


Thursday, January 25, 2018
8 a.m. – 11:30 a.m.

Board / CEO Partnership


Thursday, February 22, 2018
8 a.m. – 11:30 a.m.

Strategic Planning

Thursday, March 22, 2018
8 a.m. – 11:30 a.m.

Development and Fundraising


Thursday, April 26, 2018
8– 11:30 a.m.

Financial Oversight


Thursday, May 24, 2018
8– 11:30 a.m.

Final Session & Graduation

Thursday, June 28, 2018
8– 11:30 a.m.
Participating organizations will be given time during each session to develop an action plan for how best to bring what they have learned back to their organization.
Pricing/Cost
Program fees include print and digital program materials, light breakfast at each module, and access to the Board Leadership Institute online library of resources.
For a team of up to four (4)
Organizational Members: Included as a benefit of membership

Non-member: $475


---
Faculty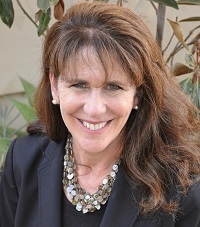 Caryn Bosson
Caryn Bosson is the principal of Caryn Bosson Consulting, supporting individuals, teams and nonprofit organizations to achieve their greatest impact. Caryn brings skills and wisdom gained from three decades of successful nonprofit management. Her specialities include executive leadership and coaching, strategic planning, fund development, communications, leadership and organizational development.
Caryn also serves as part-time Executive Director of The CREW, which since 1991 has provided employment and leadership experience to local youth as they participate in vital conservation work. Caryn's background includes nearly a decade of senior leadership roles at TreePeople, a 44-year-old urban forestry pioneer in Los Angeles. Prior to that, she founded and led as Executive Director for ten years the innovative Ojai Valley Youth Foundation, which she grew into a statewide model for involving young people as partners in strengthening their communities.
Caryn believes in strength-based, shared leadership as the essential way to grow stronger communities and organizations, and in the power we all have to envision and shape a better future. She has been named an Ojai Living Treasure, a Woman of the Ojai, and received the Carla Bard Community Service Award. Caryn has served on several boards in Ojai, where she is an active community volunteer. She has a BA in Literature from UCSB's College of Creative Studies, and a MS in Organizational Leadership from Manhattan College.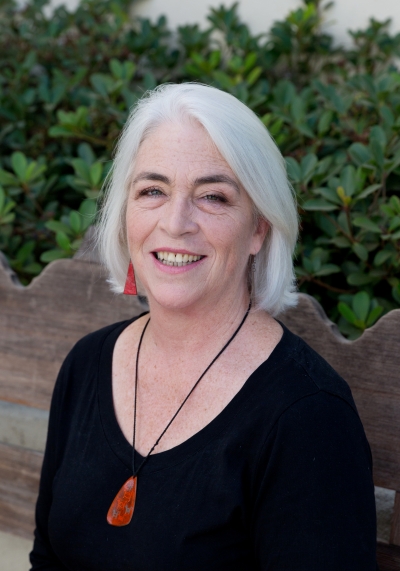 Debbie Brokaw Jackson
Debbie Brokaw Jackson has extensive experience in all aspects of nonprofit and business administration. She served as Executive Director of a youth-serving nonprofit in Oregon for eighteen years, and is currently Vice President and Chair of the Board of Brokaw Ranch Company, a local family business.
Since 2007, as an organizational consultant, she has been assisting nonprofits and family businesses negotiate through periods of transition. The services she provides to nonprofits include board and staff development, strategic planning, interim director services, and coaching. Family businesses benefit from her knowledge of their unique challenges. She works with owners and the greater family to help them manage succession from one generation to another, and ensure continued business success. Selected clients include:
Leavens Ranches
Farm Bureau of Ventura County
Oregon Boating Foundation
City of Thousand Oaks/ Alliance for the Arts
House Farm Workers!
San Miguel Produce
Debbie earned her bachelor's degree at the University of California at Davis. She received additional training in Leadership, Effective Organizations, Facilitation, and Community Collaborations through the Ford Family Foundation. She also completed the training and examinations required to be a Certified Myers Briggs Practitioner.
Debbie currently serves on the boards of the Santa Paula Art Museum and the Fillmore Pumpers Association. She was on the faculty of the Ventura County Community Foundation, providing instruction in organizational development and leadership.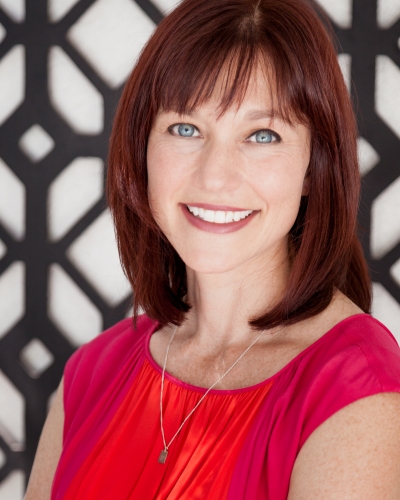 Suzanne Elliott
Suzanne Elliott is a principal at Envision Consulting. She has been providing management consulting to nonprofit organizations and mission-driven businesses since 2013. Suzanne offers her clients knowledge gained through more than a decade working in senior management positions in the social sector and an additional five years in corporate consulting. She has a wide range of functional areas of expertise, including strategic and operational planning, resource development, corporate/nonprofit partnerships, and marketing and communications.
Suzanne earned a B.A. in public policy studies summa cum laude from Duke University and received an MBA from New York University's Stern School of Business. She serves on the Board of Directors of Girls on the Run of Los Angeles, the Nonprofit Committee of the Greater Conejo Chamber of Commerce, the Steering Committee of the Nonprofit Leadership Council of Ventura County, as well as several other volunteer, pro bono and leadership roles for organizations in California and beyond.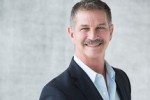 Doug Green
Doug Green teaches nonprofit management, social marketing, and strategic P.R. in the MBA and MPPA programs at California Lutheran University. Doug consults for nonprofit organizations as a Senior Consultant with La Piana Consulting, a national nonprofit consulting firm specializing in strategy, strategic restructuring, and business planning. Doug led the nonprofit agency AIDS Care in the 1990s and served at the Director of the Center for Nonprofit Management at the Ventura County Community Foundation between 2001 and 2004. He has created nonprofit consulting programs for the Nonprofit Support Center of Santa Barbara County and the Ventura County Community Foundation. Doug resides in Santa Paula.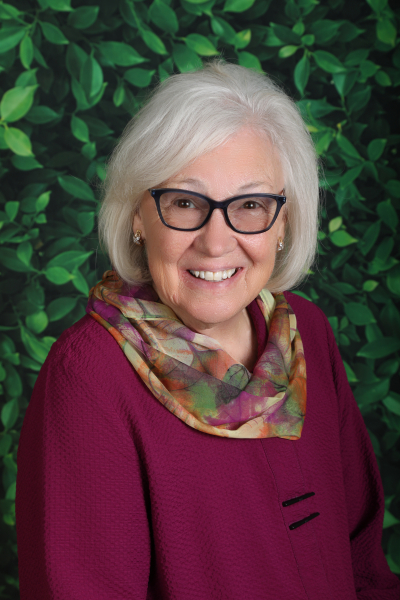 Rebecca "Becca" Merrell, CFRE
Becca Merrell, CFRE has more than 25 years of successful fund development and nonprofit management experience. As regional director for the Central Coast Region of NETZEL GRIGSBY ASSOCIATES, INC., Becca has partnered with a wide-variety of nonprofit organizations, guiding them to achieve their goals.
Among those who have benefited from her expertise are health care organizations, educational institutions, youth and human service organizations, religious organizations, and the arts. Her extensive knowledge has been valuable to nonprofits in creating and implementing dynamic fundraising programs, including capital campaigns, annual campaigns and development strategies.
Becca is a member of the faculty of the Center for Nonprofit Leadership at California Lutheran University. Active in the Association of Fundraising Professionals, Becca is a member of the San Luis Obispo Chapter and is a past president of the Santa Barbara/Ventura Counties Chapter, where she was selected as Fundraiser of the Year in 2008.
Becca earned her bachelors degree in sociology from California State University, Northridge, graduating summa cum laude.
Tailored Development Plan - Fundrasing Assesment Tool
Tailored Development Plan - Calendar
Tailored Development Plan - Pt. 1 PPT
Tailored Development Plan - Pt. 2 PPT
Tailored Development Plan - Task Force Description
Tailored Development Plan - Recruitment Worksheet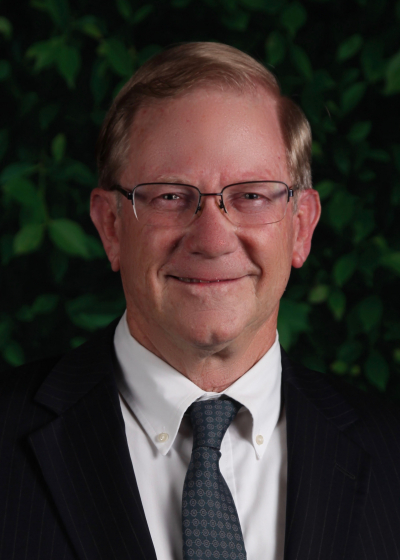 Steve Willmont
As a vice president with NETZEL GRIGSBY ASSOCIATES, INC., Steve directs major capital campaigns, feasibility studies and organizational development for a wide spectrum of nonprofit organizations, primarily in Ventura, Santa Barbara, and San Luis Obispo counties.
Steve brings the experience of over 30 years of professional nonprofit management to his clients. He has led successful capital campaigns, board development programs, annual fundraising campaigns, volunteer and staff development training, and planned giving programs.
Prior to joining the firm, Steve served as President & CEO of California YMCA Youth & Government where he worked extensively with the California legislature to increase support for the Y's program, including the passage of a bill adding the Y as a tax form donation recipient. Under his leadership, the program grew to over 90 YMCAs in the state, serving over 3,500 students. He has also served as executive director and program director at multiple YMCA branches. Steve also has extensive expertise as an instructor and presenter. He served as director of training events for the YMCA of the USA and regional programs.
Steve has been an active member of Optimist International in both northern and southern California, serving as District Lt. Governor and Club President. He is a Lifetime Optimist Member and has been honored as Optimist of the Year.
Steve graduated with a Bachelor of Science degree in physics from Occidental College in Los Angeles.
Tailored Development Plan - Fundrasing Assesment Tool
Tailored Development Plan - Calendar
Tailored Development Plan - Pt. 1 PPT