2018 Nonprofit Leadership Institute
Individual Members: $50
Organizational Members: $50
Non-Members: $75
About this event
Cal Lutheran's Center for Nonprofit Leadership and Pepperdine University's Nonprofit Leadership Collaborative invite you to attend the 10th Annual Nonprofit Leadership Institute.

The Institute is the dream of Regan Schaffer, Dena Jenson and Doug Green who have coordinated this event since its inception. This special event reflects a true partnership and collaboration between practitioners, educators, community members, students and friends.
Our Theme: With So Much at Stake
The last few years have been characterized by extremes: from weather events to mass shootings to racist outpourings to polarization from the Federal government down to tiny village meetings. Our country seems to lurch from one crisis to another. What role does the nonprofit sector play in all of this and what role should we play?

In this year's Institute we will explore a variety of options and look through a range of lenses at what we are and what we must become. In addition, we'll glean Kim's insight and experience as we explore "What's New, What's Hot, What's Over, What's Not in the Nonprofit Sector".

Join us for a day of celebration, inter-generational learning and networking at the 10th anniversary of the Nonprofit Leadership Institute!
---
Faculty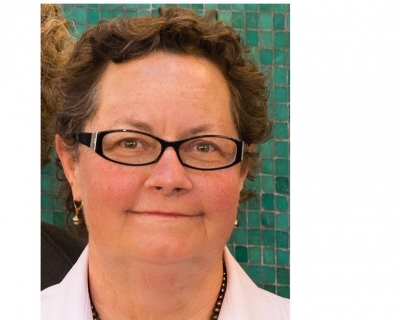 Kim Klein
Kim Klein is an internationally known speaker and author, known for her ability to deliver information in a practical and humorous way. She has worked in all aspects of fundraising: as staff, as a volunteer and as a board member and has helped thousands of grassroots organizations survive and thrive through tough political and economic realities.

Kim is the author of five books including Reliable Fundraising in Unreliable Times, which won the McAdam Book Award in 2010. Her classic text, Fundraising for Social Change, now in a new 7th edition, is widely used in the field and in university programs. She co-founded the Grassroots Fundraising Journal in 1981, and was the publisher for 25 years.

Kim has provided training and consultation in all 50 United States, five Canadian provinces and 21 other countries. She is a lecturer in the School of Social Welfare at the University of California Berkeley and serves on the board of the California Association of Nonprofits.
2018 Nonprofit Leadership Institute Materials