Individual Prospect Research
Individual Members: $45
Organizational Members: No Additional Fee
Non-Members: $55
About this event
Prospect research reveals personal backgrounds, wealth indicators and philanthropic history so you can quickly identify and focus your attention on the best prospects. You'll be able to predict both a prospect's giving capacity and find ways to gauge his or her affinity for your nonprofit. In this workshop you will learn how to locate new donor prospects, how to increase funding from current donors, how to read a 990, and which of your current donors make the best planned giving prospects.
You know who your best donors are, but how do you know which ones could be giving more? Surprisingly, the answer to this question is likely already living within your data. In this session, we'll cover some helpful data mining strategies that can allow you to uncover and prioritize previously-unrecognized prospects, including:
What you should and should not expect to find
Specific data points to look for to uncover strong giving potential
Useful free and low-cost resources to help you conduct more in-depth research on your best prospects.
---
Faculty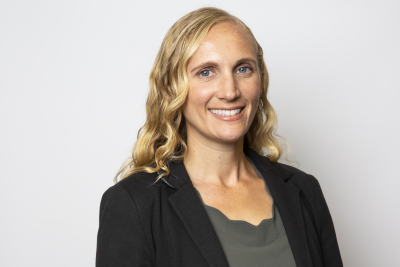 Ashley Brown
Ashley Brown is the Director of Prospect Research and Analytics at California Lutheran University. In this role, she has helped Cal Lutheran strengthen its research and prospect management practices to integrate analytics and reporting to better serve the needs of the university's development officers. Before joining Cal Lutheran, Ashley entered the research field while at the Clinton Global Initiative in New York in their Membership and Sponsorship department.
Ashley is currently on the board of the Santa Barbara-Ventura chapter of the Association of Fundraising Professionals. A two time graduate of University of California, Santa Barbara, she earned her Bachelor of Arts degree in Communications, graduating with distinction in her major, and her Master of Arts degree in Global and International Studies, with an emphasis in Political Economy and Development.