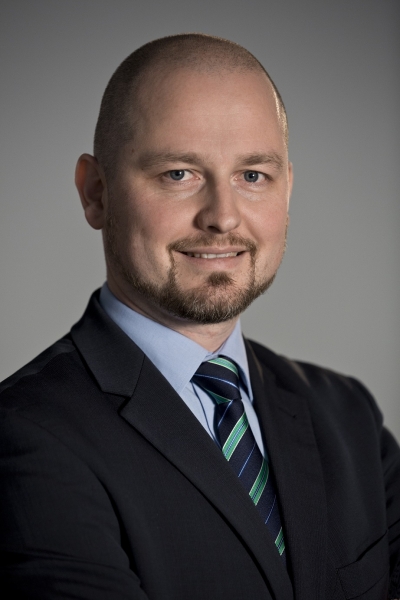 Prof. (FH) Dr. Armin Kammel, LL.M. (London), MBA (CLU)
Adjunct Faculty Member - EMBA in Austria
About
Prof. (FH) Dr. Armin J. Kammel, LL.M. (London), MBA (CLU) is an interdisciplinary lawyer, scholar and experienced executive specialized in banking law, securities regulation, business law and financial markets. He holds degrees in both law and business administration from prestigious universities in his native Austria and abroad.
Prof. (FH) Dr. Kammel has more than fifteen years of experience as executive in the financial services industry working as Head of Legal & International Affairs with the Austrian Association of Investment Fund Management Companies (VÖIG) and serving on the Board of Directors of both the International Investment Funds Association (IIFA) and the European Fund and Asset Management Association (EFAMA). Moreover, Dr. Kammel has been sworn in as court-certified expert (Allgemein beeideter und gerichtich zertifizierter Sachverständiger) in the areas of credit, banks and exchanges in November 2019 and also serves in the Consultative Working Group for ESMA's Investor Protection and Intermediaries Standing Committee (IPISC).
Dr. Kammel is Professor (FH) of Banking Law and Securities Regulation at Lauder Business School (LBS), Vienna, Austria and has been Ehrenprofessor (Honorary Professor) and Faculty Member as well as Program Coordinator (LL.M./MLS in International Banking Law and Capital Markets) at Danube University Krems (DUK), Austria. Moreover, Prof. (FH) Dr. Kammel also holds an Adjunct Professorship at California Lutheran University (CLU) in the U.S. In addition to this, Dr. Kammel has been a visiting professor / lecturer with numerous prestigious institutions in the U.S., the UK, Austria, Israel, Switzerland, Ukraine or Thailand.
Prof. (FH) Dr. Kammel is Co-Editor-in-Chief of the interdisciplinary Research Perspectives series on "International Banking and Securities Law" with BRILL Publishing, Co-Editor of the traditional commentary on "BWG und CRR" (Austrian Banking Act and CRR) with Manz Publishing as well as Co-Editor of innovative book series on "Vertragsrecht and Vertragsgestaltung" (contract law and contract design) in Austria. Dr. Kammel is a well-published international author of more than 100 publications.
Prof. (FH) Dr. Kammel's primary research interests are in the areas of banking law, securities regulation, financial law, business law and financial markets. Moreover, the economic analysis of the law and economics are also included in his research activities.
Linkedin: https://www.linkedin.com/in/dr-armin-kammel-aba5204
Twitter: https://twitter.com/drarminkammel?lang=en
Education
MBA General Management – California Lutheran University (CLU), CA, 2013
LL.M. (Banking and Financial Law) – University of London, UK, 2008
Dr. iur. – University of Graz, Austria, 2004
Mag. iur. – University of Graz, Austria, 2002
Expertise
Banking Law

(transatlantic) Securities Regulation

Financial Law

Business Law

Financial Markets

Economic Analysis of the Law

Economics
Publications
Books:
Kammel, A.J. (forthcoming), International Business Law, Edward Elgar Publishing
Kammel, A.J. (2019), Einführung in das Bank- und Kapitalmarktrecht², Linde Verlag
Weigel, W. / Kammel, A.J. (2019), Rechtsökonomie der Verträge, Linde Verlag
Kammel, A.J. / Kolm, B. (Ed./2017), Die Österreichische Schule der Nationalökonomie aus österreichischer Perspective, Metropolis
Weiss, F. / Kammel, A.J. (Ed./2015), The Changing Landscape of Global Financial Governance and the Role of Soft Law, BRILL Martinus Nijhoff Publishers
Kammel, A.J. (2005), The Law of International Banking Institutions – A Comparative Analysis, Mille Tre Verlag
Articles in Scientific Journals:
Kammel, A.J., The Complexity of Financial Regulation and the Quest for the Grail, Amicus Curiae (2018), Issue 110, pp. 7-14
Kammel, A.J., UCITS V – A Tic-Tac-Toe of Fund Regulation?, Financial Regulation International (2016), Issue 19.1, pp. 5-7
Kammel, A.J., Financial Regulation as an Adjustment Screw in the Transformation of Global Capital Markets, Thammasat Review of Economic and Social Policy (TRESP) (2015), Vol. 1, Number 1, pp. 38-66
Kammel, A.J., Does Financial Regulation Create Moral Hazard?, Financial Regulation International (2014), Issue 27.10, pp. 16-20
Kammel, A.J. / Leonov, D., Comparative Analysis of the Paradigm of Regulation of Investment Funds in Ukraine and the EU (in Ukrainian), Securities Market of Ukraine (2012), No. 12, pp. 75-90
Kammel, A.J., Corporate Governance in the Financial Services Industry – Is there still a Role for Self-Regulation?, International In-house Counsel Journal (2012), Volume 6, Number 21, Autumn, pp. 1709-1718
Cicon, J.E./Ferris, St.P./ Kammel, A.J./ Noronha, G., European Corporate Governance: A Thematic Analysis of National Codes of Governance, European Financial Management (2012), Vol. 18, No. 4, pp. 620-648
Imansyah, M.H./ Kammel, A.J., Forecasting Financial Crises by Applying the "Temple Model of Financial Crises" Against the Background of the Indonesian Experience, Economics and Finance in Indonesia (EFI) (2009), Vol. 57, No. 3, pp. 277-307
Kammel, A.J., The Dilemma of Blind Spots in Capital Markets – How To Make Efficient Use Of Regulatory Loopholes?, German Law Journal (GLJ) (2009), Vol. 10, No. 5, pp. 605-619
Kammel, A.J., Could North American Monetary Integration be an Optimum?, Zeitschrift für Kanada-Studien (ZKS) (2009), 29.1, pp. 9-30
Kammel, A.J., Prisoner's Dilemma and the Costs of Financial Distress – a Short Synopsis, Insolvency Law & Practice (2006), Vol. 22, No. 1, pp. 52-56