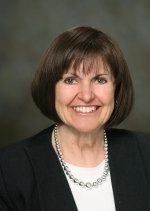 K.T. Connor, Ph.D.
Senior Adjunct Faculty Member
Connor, K.T., Ph.D., is Managing Director of Applied AxioMetrics, an international network of consultants working with the assessment and application of valuing and thinking patterns. She is currently President of the Robert S. Hartman Institute, a not-for-profit organization devoted to furthering the work of Hartman, the "Father of Value Science." She holds a Ph.D. from USC and a Masters from Case Western University.

She has taught on the college level at USC, CSU Fullerton Management School, Pepperdine Management School, CLU in both ADEP and PPA programs and D'Youville College. Courses include those in English, Cinema, Organizational Psychology, Communication, Management, Leadership, Ethics, Innovation and Talent Assessment.

Dr. Connor has been an officer in the following professional organizations: American Society for Training and Development, Product Development and Management Association, Creative Education Foundation, Institute for Supply Management, and R.S. Hartman Institute for Formal and Applied Axiology.