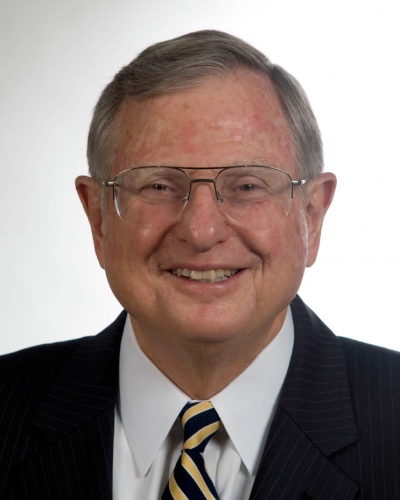 Stefan Wolowicz, BS
Adjunct Faculty Memeber
Office Hours: Thursdays, 2:45 - 3:45 pm; send email to arrange meetings
Concluding his career as a Certified Public Accountant, Steve Wolowicz retired from Zdonek & Wolowicz Accountancy Corporation. His professional background included financial audits, income taxes and a wide-range of business consulting and advisory engagements.

Steve was elected to serve two terms as Mayor and Councilmember of the City of Rancho Palos Verdes. He also served on several Los Angeles County commissions including as Chair of the RDA Dissolution Oversight Commission and as a member of the high-profile Citizens' Economy and Efficiency Commission.

He was an Adjunct Professor at California State University Dominguez Hills, teaching courses in advanced accounting and auditing.

Steve has a long history of community involvement including serving as the Chairman of the Board of the Torrance Area Chamber of Commerce, member and Past President of the Rotary Club of Del Amo-Torrance, Former Chair of his city's Finance Advisory Committee, Past Chair of the Palos Verdes Peninsula Regional Law Enforcement Committee, Past Chair of the PV Peninsula Transit Authority, Past Executive Board member of the California Contract Cities Association. He was one a co-founders of the South Bay Police and Fire Memorial Foundation, served on the Torrance Economic Development Task Force, The South Bay Science Foundation and Jobs Task Force, along with various regional boards of directors including the Torrance-South Bay YMCA and the Torrance Memorial Medical Center.

He received a number of community awards including being recognized as "One of the sixty most influential Business Leaders in Torrance during the Past sixty Years," and as "The Torrance Area Chamber of Commerce Outstanding Volunteer," and the "Whittlesey Memorial Award." He also served on the Boards of various youth sports leagues during a long period of coaching youth sports.

He received his Bachelor of Science degree from California State University Northridge. He and his wife Mary Jo reside in Camarillo and have three grown children with six grandchildren.