PsyD in Clinical Psychology
Our APA-accredited PsyD program is designed to develop students' clinical skills through the integration of practice and research. Students are trained to be competent in research and scholarship and appreciative of human diversity through serving the underserved.
You will be prepared for a fulfilling career as a licensed doctoral-level clinical psychologist in settings such as medical centers, universities, prisons, or community counseling centers.
Want to learn more?
Let us know you're interested and we'll reach out to answer your questions. You'll also receive more information about the program and your financial aid options.
Loading...
Hands-on Clinical Training
Academic coursework is only one portion of the much larger, more comprehensive training that students receive.
Our program focuses on integrating research in clinical psychology with practical, hands-on experience in our fully-operational training clinics and in the broader community with some of our many partnering organizations.
Why Choose Cal Lutheran?
Diversity of strong students
Small entering class sizes
Excellent psychology faculty
Faculty with active clinical practices
State of the art classrooms
Optional concentration areas
Clinically focused curriculum
Two on-site training clinics
Diverse external practicum settings
Tailor your training experiences


The PsyD program is accredited by the American Psychological Association, 750 First St, NE Washington, DC 20002-4242.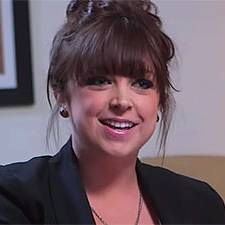 The professors are very receptive to what we as students want to learn, and they work with us to develop classes or practicum opportunities to meet those needs.
Kristen Roye