PsyD in Clinical Psychology
Our APA-accredited PsyD program is designed to develop students' clinical skills through the integration of practice and research. Students are trained to be competent in research and scholarship and appreciative of human diversity through serving the underserved.
You will be prepared for a fulfilling career as a licensed doctoral-level clinical psychologist in settings such as medical centers, universities, prisons, or community counseling centers.
Our Commitments to Diversity and Inclusion
California Lutheran University prides itself on promoting a diverse learning environment that respects all perspectives, all ethnicities, all faiths, and those with no faith. The PsyD program's commitment to delivering excellence in psychological training includes the recognition that we are strongest when we are diverse and that all viewpoints contribute to our understanding of truth. We strongly believe that this open and accepting stance carries us closer to serving society with the best of what psychology has to offer.
The PsyD program both upholds and furthers the values and behaviors of California Lutheran University that advance respect, equity, inclusion, and social justice for all persons. In particular, the PsyD program directly acknowledges and unconditionally affirms the integrity of sexual and gender minorities and their access to all human, social, and individual rights.
Please read more about our Commitment to Diversity and our Statement of Sexuality and Gender Inclusivity.
Want to learn more?
Let us know you're interested and we'll reach out to answer your questions. You'll also receive more information about the program and your financial aid options.
Loading...
Hands-on Clinical Training
Academic coursework is only one portion of the much larger, more comprehensive training that students receive.
Our program focuses on integrating research in clinical psychology with practical, hands-on experience in our two, full-time training clinics and in the broader community with some of our many partnering organizations.
Why Choose Cal Lutheran?
Diversity of strong students
Small entering class sizes
Excellent psychology faculty
Faculty with active clinical practices
State of the art classrooms
Optional concentration areas
Clinically focused curriculum
Two on-site training clinics
Diverse external practicum settings
Tailor your training experiences


The PsyD program is accredited by the American Psychological Association, 750 First St, NE Washington, DC 20002-4242.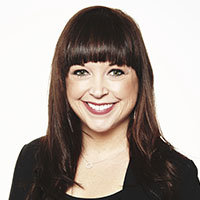 The PsyD program prepared me in so many ways for the various tasks I would take on as a clinical psychologist. Cal Lutheran did an amazing job preparing me to evaluate and take action for anything that may be considered an ethical issue. I learned to evaluate and consider cultural issues of all clients and families, evaluate and safety plan with at-risk clients, and work in a range of settings from inpatient psychiatric hospitals to creating residential and outpatient programs to teaching in a classroom setting. The program taught me to create a genuine connection with my clients while monitoring my own countertransference and need for self—care.
Kristen Roye
Vice President of Clinical Operations for Destinations, Senior Adjunct Faculty in the Bachelor's Degree for Professionals Program,