Accounting
Bachelor of Science
Accounting is the language of business.
By mastering accounting principles and procedures, you will be well prepared to enter graduate school, take professional examinations, and make key financial decisions in a professional environment.
Study accounting at all levels
Your courses will give you a solid foundation in the analysis and preparation of financial reports for individuals and all the way up to multinational corporations. Case studies allow you to gain experience working with real-world financial statements and tax returns.
Become a financial leader
You'll learn more than how to be a bookkeeper. Your coursework will emphasize research, planning, and decision-making — crucial skills for being a leader in the financial world.
Take on an internship — it can lead to a job
Many accounting internships lead to full-time employment after graduation. By sharpening your skills in the workplace, you'll get practical experience and the opportunity to demonstrate what you can do!
Start networking early
Join Cal Lutheran's Accounting Association — a dedicated, student-run organization that will connect you with business leaders and fellow students. You'll meet monthly with accounting firms, graduate schools, and Certified Public Accountant (CPA) review courses.
Programs
Offered as a major (BS)
Popular Minor Pairings
The demand for talented accountants is at record levels, with employment opportunities expected to grow at a faster pace than most other professions.
There are two main licensure paths that accounting majors can pursue after graduation: Certified Public Accountant (CPA) and Certified Management Accountant (CMA). Each certification requires passing an exam.
If you want to focus on taxes, reporting, and auditing, you'll likely take the CPA exam. If business analysis and strategy is your goal, then you'd probably choose the CMA exam. Our graduates have been successful in passing both of these exams.
Our alumni study at:
Cal State University, Northridge
Cal Lutheran University
Boston University
Golden Gate University
Pepperdine University
University of Southern California
University of Denver
University of Washington
Our alumni work for:
Bank of America
CBIZ Inc.
Ernst & Young LLP
Fujitsu Limited

Holthouse Carlin & Van Trigt (HCVT)

Internal Revenue Service
Miller, Kaplan, Arase & Co. LLP
PlanMember Financial Corporation
PricewaterhouseCoopers
Sony Pictures Entertainment
The Walt Disney Company
Career paths:
Accountant
Associate
Auditor
Financial Analyst
Management Consultant
Operations Specialist-Trading
Revenue Agent, IRS
Tax Consultant
Tax Preparer/Bookkeeper
Tax Staff Accountant
of Cal Lutheran graduates find a job or enroll in graduate school within nine months
More Career Outcomes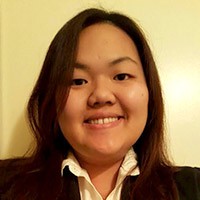 Throughout my college career, I gained insightful experience through numerous internships with an array of employers. When it came time for me to establish my career, I knew what kind of employer I wanted and used the same determination to pursue them. Hard work and connections to Cal Lutheran alumni granted me the one thing I wanted to achieve by the time I graduated: a job with an employer I thoroughly enjoyed doing what I absolutely loved.
Jolly Moua '15
Staff Accountant
Farber Hass Hurley LLP in Camarillo, CA