Accounting
Bachelor of Science
Accounting is the language of business.
The accountant of today is a communicator of what data means and how it can be used to make decisions for the business enterprise. This ACBSP-accredited program prepares students for careers in accounting forms or corporate accounting functions.
Study accounting at all levels
Your coursework and case studies prepares you to identify real-world problems and use critical thinking skills to solve them. You'll learn how to collaborate and communicate with people at all levels of the business, both internally and externally.
Do an internship — it can lead to a job
Many accounting internships lead to full-time employment after graduation. Our students have interned at prestigious firms, such as Amgen, Ernst&Young LLP and HCVT. These internships enable Cal Lutheran's accounting students to gain relevant and hands-on professional work experience as they begin to narrow their focus to a particular career path. By sharpening your skills in the workplace, you'll get practical experience and the opportunity to demonstrate what you can do!
Your ideal plan
From your first day, you'll be on track towards graduation with a yearly plan. You won't have to worry about what classes to take—we'll help you create the perfect schedule! Sample a 4 Year Plan (PDF).
Start networking early
Join Cal Lutheran's Accounting Association — a dedicated, student-run organization that will connect you with business leaders and fellow students. You'll meet monthly with Certified Public Accountant (CPA) firms, corporate companies, graduate schools, and CPA review courses. Expand your network now, you'll never know where that connection will lead you.
Save time and money earning your MBA
Add further value to your degree by choosing the 4+1 Option, which gives you a head start on earning an MBA or MS in Financial Planning. Not only will you obtain the additional education credits needed for licensure but if your degree was in financial planning, you would obtain knowledge in a service that has been expanding in CPA firms.
Steven Dorfman Scholarship
Covering 75% to 100% of tuition, the Steven Dorfman Scholarship is awarded to first-year applicants for admission who are selected through our Honors Day program.
---
Programs
Offered as a major (BS).
Recommended Minors
Want to add even more value to your degree? Consider one of these minors to gain a unique combination of skills and perspectives.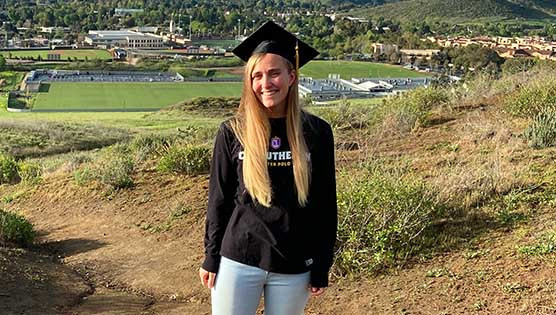 The Accounting program provided me with applicable real world problems and essential courses that will help me reach my goal of obtaining my CPA license. Upon graduation, I plan on returning to Cal Lutheran to pursue a Master of Science in Management. I am eager to join a firm where I can bring value and apply the knowledge, skills and passion I learned in the Accounting program.

Mackenzie Thomas '20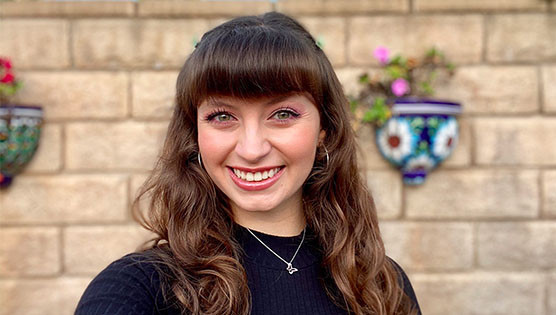 Principles of Accounting was the first Accounting course I ever took and I immediately fell in love with the subject. I was very impressed at how Professor Julius taught the courses: his analogies and testimonials kept me intrigued and excited about the material. I ended up changing my major from Business Administration to Accounting because of this course!

Melissa Wasylewski '21
The demand for accounting professionals continues to be strong, with employment opportunities expected to grow at a faster pace than most other professions.
Cal Lutheran's program in accounting prepares students not only for a career as a Certified Public Accountant (CPA), but also for employment in private industry, nonprofit organizations, higher education, and government agencies.
Our alumni study at:
California Lutheran University
Cal State University, Northridge
Boston University
Golden Gate University
Loyola Marymount University
Pepperdine University
University of Southern California
University of Denver
University of Washington
Our alumni work for:
Bank of America
CBIZ MHM LLC
Deloitte
Ernst & Young LLP
Habit for Humanity of Ventura County
Holthouse Carlin & Van Trigt (HCVT)
Internal Revenue Service
KPMG
Montecito Bank & Trust
NBC
Patagonia
PricewaterhouseCoopers (PwC)
Semtech
Sony Pictures Entertainment
The Walt Disney Company
Career paths:
Accountant
Auditor
Certified Public Accountant
Chief Financial Officer
Controller
Financial Analyst
Management Consultant
Revenue Agent, IRS
Tax Consultant
Tax Preparer/Accountant
of Cal Lutheran graduates find a job or enroll in graduate school within nine months
More Career Outcomes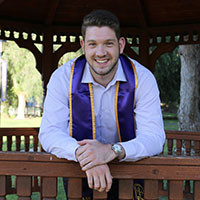 The Accounting program prepared me for my professional position as a tax accountant by providing me with the baseline knowledge I needed to enter my field. Accounting is not a simple subject and the area of tax definitely stays true to that. It can be a challenging career as it is so heavily based around rules and regulations, as well as understanding how to apply those laws to different clients. The combination of hard and soft skills, such as critical and analytical thinking, problem solving and effective workplace communication, I learned in the program are what I continuously use in the professional world.
Jacob Colson '20
Accounting Major
Tax Staff Accountant, HCVT Westlake Village
Want to learn more?
Let us know and we'll send you information about our academics, campus life, admission process, and more!