History Pedagogy
Bachelor of Arts
Teach the future about the past.
Study a well-rounded liberal arts curriculum designed for social science teachers.
Connect past to present
With courses ranging from "World Civilizations" to "United States Women's History," you'll develop a firm understanding of the events that shaped our modern world while focusing on topics that interest you. Immersive experiences like international travel courses and archival research will offer valuable insight on pieces of history to share with future young scholars. 
Put events into context
Cal Lutheran is one of few liberal arts institutions in California with a Single Subject Matter Program (SSMP) in history approved by the California Commission on Teacher Credentialing. This means you'll have the unique opportunity to earn a history degree certified for teachers while also getting to explore complementary subjects like the arts and political science. This interdisciplinary approach to the social sciences will help you become a more well-rounded educator and historian.
Make your mark on history
Experiential learning opportunities will help solidify your historical knowledge and learn how to share it through teaching. Through field study hours at neighboring schools, you'll be able to find your desired age group and areas of interest in teaching the social sciences. In addition, active citizenry projects such as the grant-funded World War I in America initiative, service learning opportunities including AmeriCorps fellowships, and networking groups like the National History Honor Society will connect you with fellow historians who want to make an impact. 
Expedite your teaching credential
Students who go on to attend Cal Lutheran's Graduate School of Education can complete their social sciences teaching credential in just one year after finishing their undergraduate studies, saving time and money. Through our partnerships with local private schools, you can also start a full-time teaching position before completing your credential. 
To find out more about credential programs and degree options through the Graduate School of Education, you can request information or email clugrad@callutheran.edu. 
---
Programs
Offered as a major (BA).
Recommended Minors
Want to add even more value to your degree? Consider one of these minors to gain a unique combination of skills and perspectives.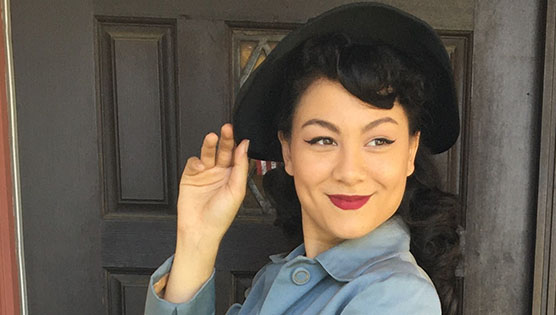 After extensive training in the courses created for History Pedagogy majors, I feel comfortable presenting, teaching, and discussing topics that I hadn't been familiar with prior to college. California Lutheran's history pedagogy major prepares all students that aspire to become teachers in writing lesson plans, giving presentations, and how to manage a successful classroom.
Kamiki Soulyalangsy '22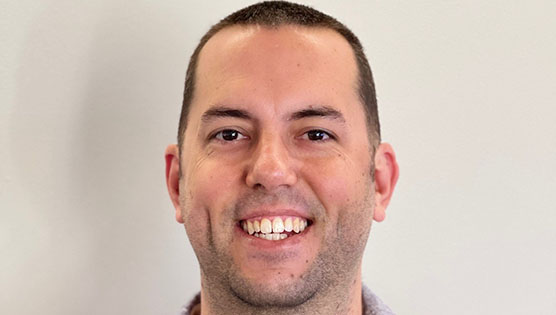 The faculty of the history department is excellent. They will help, guide, and mentor you into a student who has a wealth of knowledge envied by others, who has the tools to be successful in whatever path you choose after CLU, and who becomes part of a world that needs experts in history more than ever.
Joseph Bizjack '21
History Pedagogy Major
Many students choose to save time and money by attending Cal Lutheran's Graduate School of Education, where they can finish their social sciences teaching credential in just one year after finishing their undergraduate studies. Through our partnerships with neighboring private schools, students can also start a full-time teaching position before completing their credential. 
If you're service-focused and seeking adventure after graduation, many alumni have enrolled in programs including the Peace Corps and Teach for America to teach students in underserved communities across the globe.
Our alumni study at:
California Lutheran University Graduate School of Education

California State University, Sacramento

California Polytechnic University San Luis Obispo

Mount St. Mary's University

Oregon State University

University of Southern California
Our alumni work for:
La Reina High School and Middle School 

Lawndale Elementary District

Olive Grove Charter

Santa Paula Unified School District

Simi Valley Unified School District

Teach For America

The Peace Corps
Career paths:
Principal

Social Studies Teacher

Substitute Teacher

Superintendent

Vice Principal
of Cal Lutheran graduates find a job or enroll in graduate school within nine months
More Career Outcomes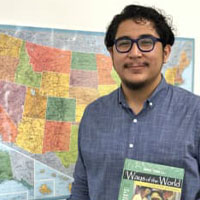 Some of the most memorable times at Cal Lu were attending the history club's 'Scream at the Screen' where we would knowingly watch some of the most historically inaccurate films as a way to comedically apply the knowledge we gained from our department. The club also hosted game nights, which were always a thrill as it gave the very rare opportunity to 'one-up' our professors...even if it was just at 'UNO' or 'Settlers of Catan'.
Alec Gasca '19
History Pedagogy Major
Social Studies Teacher, La Reina High School
Want to learn more?
Let us know and we'll send you information about our academics, campus life, admission process, and more!