Marketing Communication
Bachelor of Arts
Be practical and creative.
This degree will prepare you for a career in marketing communication with a multi-faceted understanding of product development, sales, advertising, marketing, and public relations.
Combine market analysis skills with communication
Our marketing communication major will help you become an excellent researcher and communicator to advance the brands and causes of companies and organizations. By studying focus groups, survey methods, and research and campaign tactics, you'll gain expertise needed to take on high-level roles in marketing. The curriculum was designed with the input of the business community, ensuring that your skills are well-matched with the needs of today's corporations.
Gain a unique set of skills
Industry leaders are looking for graduates who can coordinate the efforts of others but are also fully capable of designing their own winning market strategies. To meet this demand, you'll need to be practical as well as creative — skills you'll gain through your mix of business and communication classes. The topics you'll study include:
Public relations
Copywriting
Accounting
Market research
Content creation for digital platforms
Event planning
Advertising
Integrated marketing campaigns
As the marketing industry becomes increasingly international, you'll also learn how to navigate the different values, customs, and practices of diverse societies. Globally focused classes will allow you to become comfortable negotiating these cultural variations.
Gain practical experience
You'll collaborate in teams as you learn to research, plan, organize, and direct marketing campaigns that range from local to international in scale. This small group approach will allow you to gain experience with project management and interpersonal communication, as well as performing the various roles within a marketing department. You can also start growing your professional network by participating in the national communication honors society Lambda Pi Eta.
Additionally, you'll add valuable, real-world experience to your resume through an internship in the marketing communication field. Our students have interned at:
Los Angeles Rams
Amgen
Marketing Maven
Sports Academy
Big Brothers Big Sisters of Ventura County
Four Seasons Westlake Village Inn
---
Programs
Offered as a major (BA).
Recommended Minors
Want to add even more value to your degree? Consider one of these minors to gain a unique combination of skills and perspectives.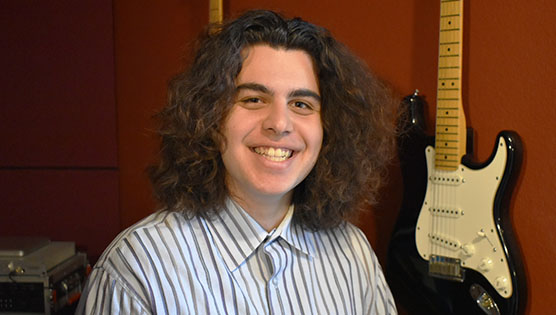 Cal Lutheran's marketing communication department has been preparing me for success by having guest speakers from the industry and hands-on experiences. In many of my communication classes, I've had a guest speaker come talk about their experiences in the field which has helped further my learning and understanding. I also joined the iCLU Radio Club where I gained direct experience broadcasting, co-hosting a radio show, event planning, operating a board, and making playlists.
Dylan Herrera '23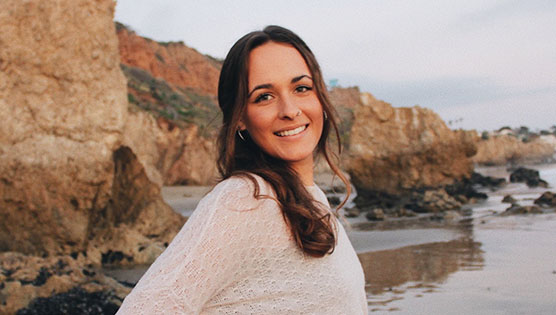 The main thing that stands out to me within the marketing communication program is the emphasis on career experience. Coming in my freshman year, I remember the internship requirement to graduate was something that felt daunting and far away, and I often worried how I was going to pull it off! But come senior year, of course it turned out to be that the internship I had at a local advertising agency is what got me my first full-time job opportunity!
Mia Onesto '22
Marketing Communication Major
Our marketing communication graduates succeed because they are prepared to manage budgets, excel at both oral and written communication, and are able to produce messages for a wide variety of audiences and media.
They work as marketing representatives, trade negotiators, and marketing communication department managers for both private corporations and government agencies.
Our alumni study at:
California Lutheran University
California State University, Northridge
Chapman University
Cornell University
Johns Hopkins University
Long Beach State
Texas A & M
University of California, Los Angeles
University of Oregon
University of Southern California
Our alumni work for:
Amazon Prime Video
Dailey & Associates Advertising
Elle Magazine
Family Research Council
Farmers Insurance
Gap, Inc.
Gold Coast Broadcasting
J.D. Power & Associates
Los Angeles Clippers
Los Angeles Dodgers
National Football League
T-Mobile USA
Warner Brothers Entertainment
20th Century Fox
Career paths:
Account Executive
Branding/Marketing Analyst
Brand Manager
Business Development Manager
Director of Marketing
Human Resources Coordinator
Insurance Agent
Key Account Manager
Project Coordinator
Social Media Content Manager
Senior Marketing Project Manager
of Cal Lutheran graduates find a job or enroll in graduate school within nine months
More Career Outcomes
Want to learn more?
Let us know and we'll send you information about our academics, campus life, admission process, and more!