Alumni Awards
The Cal Lutheran Alumni Board of Directors Awards Program recognizes the outstanding achievements of California Lutheran University alumni. Nominations for awards in the five categories listed below are welcomed from all members and friends of the Cal Lutheran community.
We look forward to receiving your nominations and recognizing the outstanding achievements of your fellow alumni.
Ruth Ann Johnson
Service to Alma Mater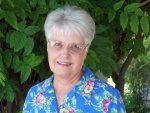 As a member of CLU's second graduating class, Ruth Ann Johnson has diligently served as her Class Representative since her graduation in 1965, and has served as a member of the Convocation since 1992. A retired elementary school teacher of 37 years, she has been driven in her work for CLU by the exceptional education she received and the lifelong connections she has made with fellow graduates.