FREE Webinar: Fundraising in Response to a Community Crisis
Tuesday, December 11, 2018
10:00 am - 11:30 am


Individual Members: No Charge
Organizational Members: No Charge
Non-Members: No Charge
About this event
CALL IN INFORMATION
Use this link to enter the webinar: http://bit.ly/2PiZM4M
Or dial in via...

iPhone one-tap :
US: +16699006833,,571987236# or +16468769923,,571987236#
Telephone:
Dial(for higher quality, dial a number based on your current location):
US: +1 669 900 6833 or +1 646 876 9923
Webinar ID: 571 987 236
When faced with a community crisis – catastrophic fires, droughts and floods, senseless acts of mass violence – how will you respond? How can you keep raising money when your circumstances change in rapid, unexpected ways?
Nonprofits are defined by their resilience and adaptability. Regardless of whether you're a front-line organization, the importance of your work remains.

To help you survive and thrive in the current moment, we welcome author and master trainer Andy Robinson to share his expertise. This FREE webinar will focus on:
Opportunities and risks in the current environment
How to frame your work in the most compelling way
How to strengthen relationships and raise more money from your most loyal supporters
Developing shared fundraising strategies that can benefit multiple nonprofits
Andy's thoughts on fundraising, post-9/11: "Asking When Everyone Else Isn't"

Cost:
FREE! RSVP required in order to receive webinar links and instructions.
---
Faculty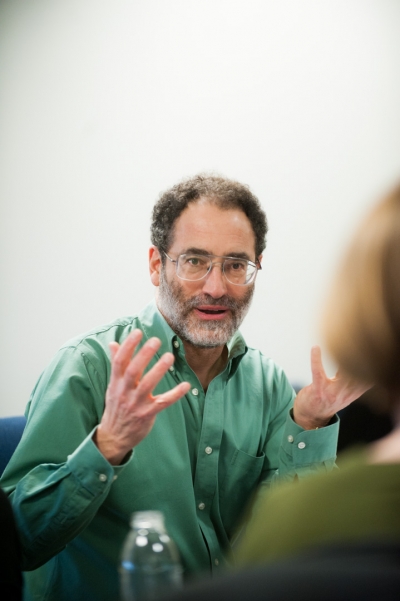 Andy Robinson
Andy Robinson (www.andyrobinsononline.com) provides training and consulting for nonprofits in fundraising, board development, marketing, earned income, planning, leadership development, facilitation, and train-the-trainer programs. He specializes in the needs of organizations working for human rights, social justice, artistic expression, environmental conservation, and community development.
Over the past 23 years, Andy has worked with organizations in 47 US states and Canada, including many presentations in California. Recent clients include the Association of Fundraising Professionals, National Main Street Center, American Rivers, the Land Trust Alliance, and lots of local organizations.
Andy is the author of six books, including Train Your Board (and Everyone Else) to Raise Money, www.trainyourboard.com. His latest is What Every Board Member Needs to Know, Do, and Avoid. When he's not on the road, he lives in Plainfield, Vermont.