We know you learn best when you can roll up your sleeves and dive in. That's why we offer hands-on opportunities that give you the freedom to explore your passion through real-world work and prepare for a fulfilling career.
Academic Programs
Choosing the right major starts with a simple question: What are you passionate about?
Find a Major
University Honors Program
If you're ready for an academic challenge worthy of your ambition, look no further.
Learn more
Our Faculty
Our professors are invested in your personal and academic success from day one.
Meet our Faculty
Engage the world with integrity.
---
We cultivate a liberal arts learning environment that is student-centered, welcoming, and inclusive. We encourage students, faculty, and staff to explore and expand knowledge and to contribute their talents and abilities to fully engage their communities and world with integrity.​
The Cal Lutheran Experience
Chemistry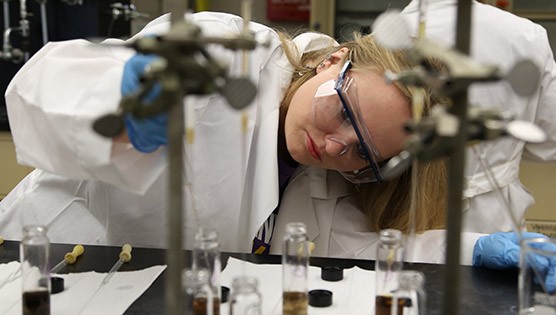 The professors have definitely been helpful and encouraging students to pursue graduate schools or careers. If you want to go into a certain profession they will help you do that. They'll tell you what you need. They do everything they can to really help you through the process. They're not just a research mentor but a life mentor, basically. It's a really great bond that you're able to form with the people who've gone through it before. They've done Ph.D. programs. They've done research. It's really good they're there as a support system for you.

Vanessa Orr '14
Geology
Classroom in the Field
Fieldwork is essential to a geologist's education. The coursework in Physical Geology includes hands-on experience in the lab and in the field. The department's trips range far and wide, from overnights in Death Valley to the local hiking hotspot of Wildwood Park.
Sociology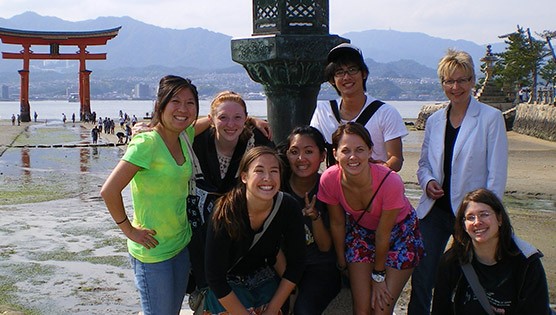 An International Perspective
The Japan Travel Seminar gives students the opportunity to immerse themselves in Japanese society and culture for two weeks. This kind of international perspective is invaluable to their studies.