We know you learn best when you can roll up your sleeves and dive in. That's why we offer hands-on opportunities that give you the freedom to explore your passion through real-world work and prepare for a fulfilling career.
Academic Programs
Choosing the right major starts with a simple question: What are you passionate about?
Find a Major
University Honors Program
If you're ready for an academic challenge worthy of your ambition, look no further.
Learn more
Our Faculty
Our professors are invested in your personal and academic success from day one.
Meet our Faculty
Engage the world with integrity.
---
We cultivate a liberal arts learning environment that is student-centered, welcoming, and inclusive. We encourage students, faculty, and staff to explore and expand knowledge and to contribute their talents and abilities to fully engage their communities and world with integrity.​
The Cal Lutheran Experience
Communication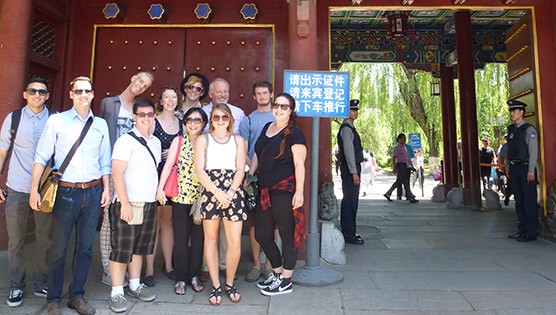 The student Travel Seminar to China in 2014 was led by Professors Ryan Medders and Debby Chang. The course integrated authentic Chinese material with an exploration of its history, philosophies, religions, values, customs, and media.
Taking action is the best way to help you discover your purpose. For example, by participating in a travel seminar students have the opportunity to make a positive difference in their community and the world.

Ryan Medders
Assistant Professor
Global Studies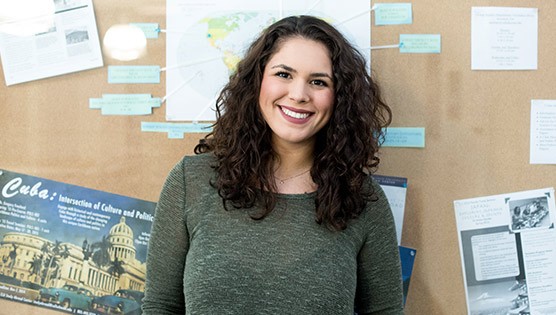 I chose to double major in Political Science and Global Studies after participating in the CLU Oxford Program. Prior to this, I was much more focused on American government and politics, but developed a more holistic view of governance and interdependency between countries and regions while I was abroad. This piqued my interest in international affairs, so I decided to add a Global Studies major to expose myself to the study of new (to me, at least), complex issues I was becoming more and more passionate about.

Olivia Marcey '17
Global Studies, Political Science
Theatre Arts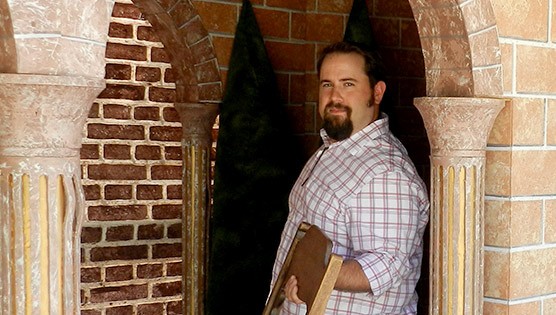 Part of my goal as a professor and mentor, in helping students discover their purpose, is to nurture their interests. Because theatre is comprised of so many different areas, sub-disciplines and specializations, it's important to help the students discover their passion and desire within the industry. That may mean encouraging them to investigate a class they may not have chosen to take on their own or exposing them to another area within theatre where you can see an interest in.

Erik Diaz
Assistant Professor