Grow your artistic skills, cultivate your personal style, and develop a professional portfolio.
Whether your interest lies in 2D or 3D fine art, or digital art and graphic design, you'll be prepared for a future in the creative arts.
Study the many forms of art
No artistic medium exists in a vacuum—they all influence and draw inspiration from each other. By exploring forms of art outside your main discipline, you'll become a stronger artist. You can take courses in:
Sculpture
Drawing
Watercolor
Photography
Painting
Ceramics
Printmaking
Digital art
Design
Work in a brand new facility
Our two-story, 20,000-square-foot William Rolland Art Center houses drawing, painting, photography, ceramics, sculpture and watercolor/design studios along with lecture classrooms, a screening room, and computer, multimedia and editing labs. Filled with beautiful natural light, the building features high ceilings with exposed beams and ducts and many environmentally friendly features.
Create a strong portfolio
Over the course of your studies, you'll produce a solid body of artwork that will serve as the basis for your professional portfolio, which you'll assemble in your final year. This portfolio will allow you to present your unique style through pieces connected by theme, technique, subject, or concept—a key selling point for your skills.
Showcase your artwork
As a senior, you'll collaborate with your classmates to plan, design, implement, and install an exhibit of your collective artwork at the William Rolland Gallery of Fine Art. This hands-on experience will utilize the multidisciplinary skills you've acquired, making sure you're fully prepared to enter the professional art world.
Apply for the Visual and Performing Arts (VAPA) Scholarship
If you're talented in music, theatre, or art, then you should apply for a VAPA Scholarship. This scholarship awards up to full tuition!
---
Emphasis Areas
Programs
Offered as a major (BA) and a minor.
Recommended Minors
Want to add even more value to your degree? Consider one of these minors to gain a unique combination of skills and perspectives.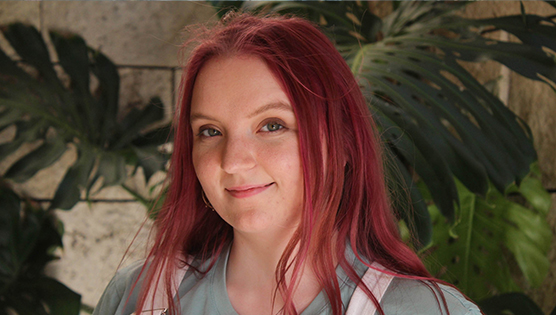 As a department assistant in the Visual Arts department, I've gotten to work closely with a lot of different professors who are encouraging me to do the best that I can. I came to Cal Lutheran with very low confidence in my work and ability to create and I am leaving knowing that I have the power to determine everything I want to accomplish. If art is something you're interested in, you should look more into it and see how you can incorporate it into your life.
Emma Johnson '23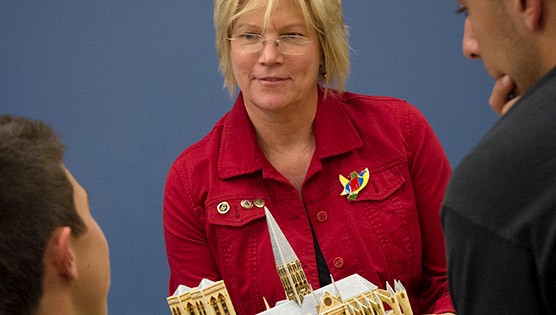 Art history is really about the study of the history of visual ideas, or the study of creative thinking and visual strategy. I want students to think creatively and analytically, to engage themselves and their constituencies more deeply into whatever they are most absorbed in. Studying art history involves learning about history, government, architecture, religion and psychology, in addition to art. This kind of cross-disciplinary investigation adds value, grows imagination, and creates opportunity—personally, communally, professionally.

Christine Sellin
Associate Professor
In addition to being self-employed artists, our art major alumni also work in movies, television, theater, and animation. Those who've chosen the design concentration will typically begin careers in computer graphics, or with advertising agencies or design studios.
Our alumni study at:
Academy of Art University
Claremont Graduate University
Fashion Institute of Design and Merchandising
Gnomon School of Visual Effects
Loyola Marymount University
Millersville University
University of Northern Colorado
Our alumni work for:
Brainforest Digital Animatics
California Oil Museum
Image Entertainment
Mission Renaissance Art Studio
Walt Disney Animation Studios
Career paths:
Art Teacher
Character Technical Director
Designer/Animator
Graphic Designer
Marketing and Design Assistant
Museum Educator
Web Designer
of Cal Lutheran graduates find a job or enroll in graduate school within nine months
More Career Outcomes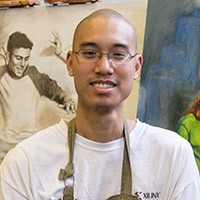 The atelier-inspired approach used by Cal Lutheran art professors gives students the opportunity to learn not only through instruction, but also by observing their professors in practice — displaying and modeling the skills, techniques, and conduct of an active artist.
Harold Muliadi '14
Art Major
Artist
Thousand Oaks, CA
Want to learn more?
Let us know and we'll send you information about our academics, campus life, admission process, and more!