Economics
Bachelor of Arts
Economics is the science of choices and decision making.
If you have strong reasoning skills, consider yourself a good problem solver or ever find yourself thinking about how the world could run more efficiently, our ACBSP-accredited major in Economics may be the right choice for you.
Get a strong business foundation
You'll be earning your degree through our School of Management, giving you access to courses that are not available in a typical economics department. Business topics you may learn about include:
Organizational behavior
Career development
Marketing
Finance
Accounting
Translate information into insight
Using math, statistics, and data modeling, you'll uncover the economic implications of raw numbers. Known as quantitative analysis, this process is one of the most crucial skills you'll gain as an economics major.
Work with real data
Quantification of economic changes is important. As part of your course work, you'll use socio-economic data of the region, state and nation from our Center for Economics of Social Issues. You'll also have access to regional economic statistics from our Center for Economic Research and Forecasting.
Your ideal plan
From your first day, you'll be on track towards graduation with a yearly plan. You won't have to worry about what classes to take—we'll help you create the perfect schedule!
Manage an investment portfolio
You'll be able to invest real money and trade real stocks as part of the Investment Club, which presides over a $55,000 student-managed fund. The hands-on experience of growing this fund will allow you to put to work the investment strategies that you've learned in your classes.
Save time and money earning your MBA
Add further value to your degree by choosing the 4+1 Option, which gives you a head start on earning a Master of Science in Quantitative Economics.
With 4+1, you'll be able to take graduate-level courses as part of your undergrad curriculum. After graduation, you'll only need one additional year to complete your MSQE at Cal Lutheran—saving you both time and money.
---
Programs
Offered as a major (BA) and a minor.
Popular Minor Pairings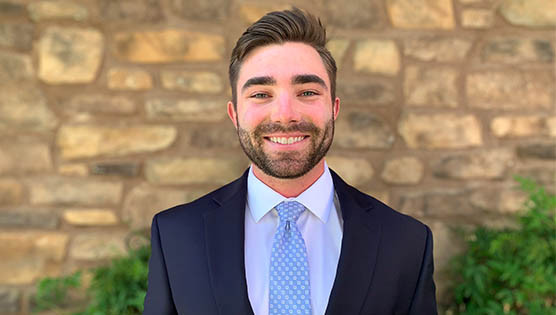 Economics goes beyond numbers. The professors teach you how to think, not what to think. We are taught to support claims with evidence, extract meaning from data, and are expected to break down complex topics and communicate them in layman's terms.

Kaden White '19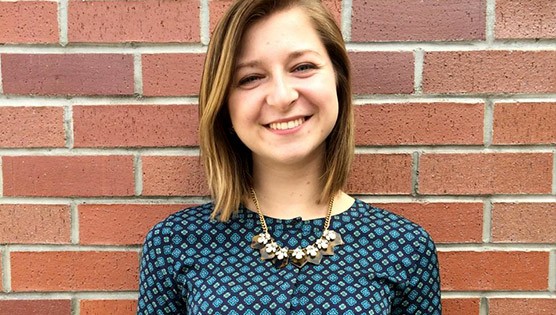 By having a solid math background, I know how to go more in depth into economic concepts. What I'm learning in class becomes more dynamic and more complex (in the best way possible) because I know more of what lies ahead. It makes both majors more fun and more in-depth. They work really well together and accentuate the best qualities in each field.

Victoria Butsky '17
Because the skills of an economics major are so adaptable, you'll be able to choose from a wide variety of career paths. Some common choices include careers in banking and finance, economic and demographic research and forecasting, and urban planning.
If you want to further specialize in economics instead of pursuing the more general MBA, the Cal Lutheran School of Management offers a Master of Science in Quantitative Economics. This program was ranked ranked 6th in the nation for the 2019 Top Master of Financial Economics Programs.
Our alumni study at:
California Lutheran University
California State University, Northridge
University of Edinburgh
William Mitchell College of Law
Pepperdine University
University of Virginia
Our alumni work for:
Bank of America
Homeland Securities Investigations
J.D. Power & Associates
Lieberman Research Worldwide
Merrill Lynch
NovaStore Corporation

Milken Institute

U.S Automobile Association
Career paths:
Business Analyst
Business Development Representative
Credit Analyst
Decision Science Analyst
Market Research Associate
Research Associate
of Cal Lutheran graduates find a job or enroll in graduate school within nine months
More Career Outcomes