Events for Thursday, Feb 14, 2013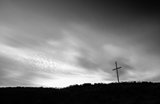 Oxnard Campus, Room 121
A time for the CLU community to tend to the spiritual life by focusing on a sacred text and prayer.
February 14 is a day to celebrate and savor love. It is also an international day to raise awareness and speak out against domestic violence of all kinds. People all around the world will gather on this day to dance and break the chain of violence.
Speakers will talk about jobs in communication, skills necessary to be successful, salary information and personal advice on how to break into the field.