Turn your passion for music into a profession.
A music major will give you the training and experience you need to grow as a professional musician, singer, composer, or teacher.
Grow personally and artistically
You'll study music history and theory to enhance your love of the art and develop a critical ear. Your courses and professors will combine personal attention with musical expertise to nurture your creative growth. You may also choose a concentration to focus on your passion in a specific field, such as musical composition or education.
Learn from seasoned musicians
Our proximity to the Los Angeles music scene of will give you the opportunity to study privately with some of the finest musicians in the area. You can earn credit through lessons and practice in:
Voice
Piano
Jazz Piano
Percussion
Composition
Organ
Woodwinds
Brass
Orchestral Strings
Guitar
Harp
Get plenty of performance experience
You'll grow stronger as a performer by sharing your musical talents with the community through solo recitals or as part of an ensemble. Some of these ensembles go out on frequent tours to locations such as Hawaii, England, Scandinavia, and Italy. Ensemble opportunities include:
Cal Lutheran Choir
Women's Chorale
Jazz Ensemble
Mariachi Ensemble
Wind Ensemble
University Symphony
Apply for the Visual and Performing Arts (VAPA) Scholarship
If you have superior talent in music, theatre or art, then you should apply for a VAPA Scholarship. This scholarship awards up to $30,000 and requires an audition.
---
Emphasis Areas
Church Music
Composition
Music Education
Music Technology
Performance
Musical Theatre
Programs
Offered as a major (BA) and a minor.
Recommended Minors
Want to add even more value to your degree? Consider one of these minors to gain a unique combination of skills and perspectives.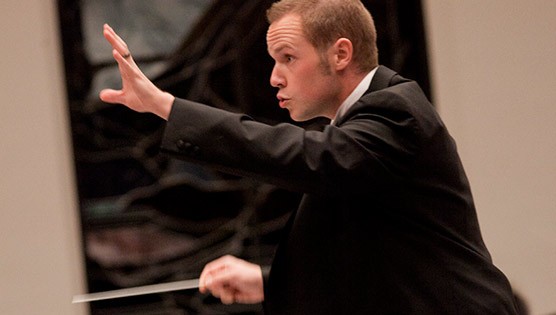 For students to grow as thoughtful and intelligent musicians requires them to be actively engaged in the creative process. For this to happen, I as a professor must cultivate an environment where, through mentorship, they apply their intellectual knowledge and inherent creativity in projects that encourage them to take risk and ask questions. These creative endeavors serve as powerful catalysts for growth and transformation within them and within myself as an artist and teacher.

Michael Hart
Assistant Professor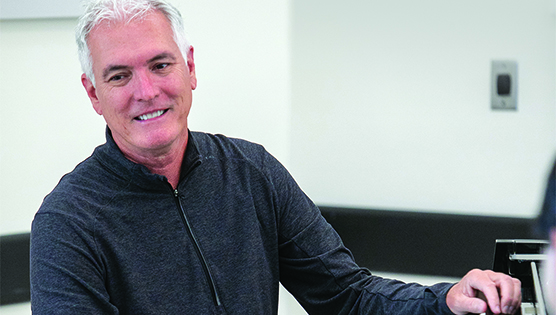 My students inspire me every day by their creativity, their artistry, their passion for making music, and their commitment to creating beauty in the world.
Wyant Morton, DMA
Professor
Our graduates have become successful singers, instrumentalists, and conductors throughout the country. They have embarked on careers teaching in public schools and universities, working in the church, or managing their own private studios. Others have found music-related work in the media, advertising, arts management, film, television, and recording industries.
Music majors have also gone on to graduate studies in vocal and instrument performance, choral conducting, and music education.
Our alumni study at:
University of Southern California
Stanford University
New York University
Northwestern University
Berklee School of Music
University of California, Santa Barbara
University of New Mexico
Our alumni work for:
Sony Pictures
Walt Disney Corporation
Phantom of the Opera National Tour
Tacoma Opera
Thousand Oaks High School
Newbury Park High School
Mt. Cross Lutheran Church
Career paths:
Professional Musician
Broadway Performer
Operatic Singer
High School Music Director
Church Musician
Film Composer
College Faculty
of Cal Lutheran graduates find a job or enroll in graduate school within nine months
More Career Outcomes
Want to learn more?
Let us know and we'll send you information about our academics, campus life, admission process, and more!